15 Percent of Bronco Buyers Opted for a Manual Transmission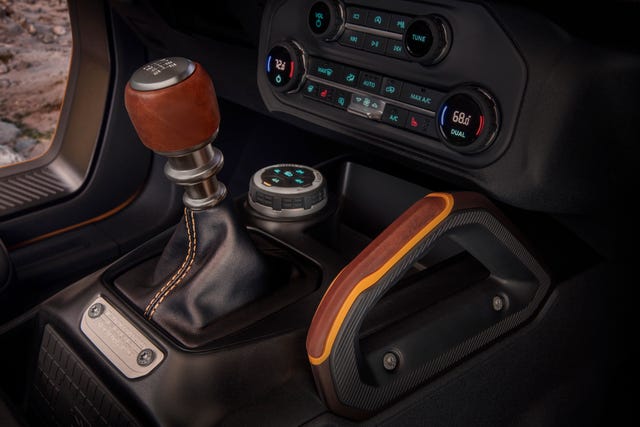 The take rate is even more impressive when you consider just how few of the Broncos slated for 2021 production were actually eligible for the car's novel seven-speed manual. Over half of the Broncos in that group are equipped with the Sasquatch package, which will not get a manual option until next year. Sixty percent of the group are powered by the V-6, which is not currently scheduled to get a manual at all. That means the cars without either make up less than half of the total Bronco production allocation for 2021, seemingly making a manual transmission more common than not on all other Broncos produced for the model year.
While the actual production and release of new Broncos may be delayed significantly by issues like the molded-in-color hardtop drama, the cars themselves have been a sales hit. The overwhelming number of reservations converted into actual sales have already made the rugged Ford one of the biggest enthusiast car hits of the decade, so it is fitting that an unusually high number of those Broncos are coming with the best option of all. Yes, even though it is currently only offered on four-cylinder cars without the off-road-focused Sasquatch package, The Drive reports that around 15 percent of all first-year Bronco buyers are opting for the manual transmission.