1982 Toyota Sprinter Looks So Good; Everybody Asks 'Bhai Baichni Hai?'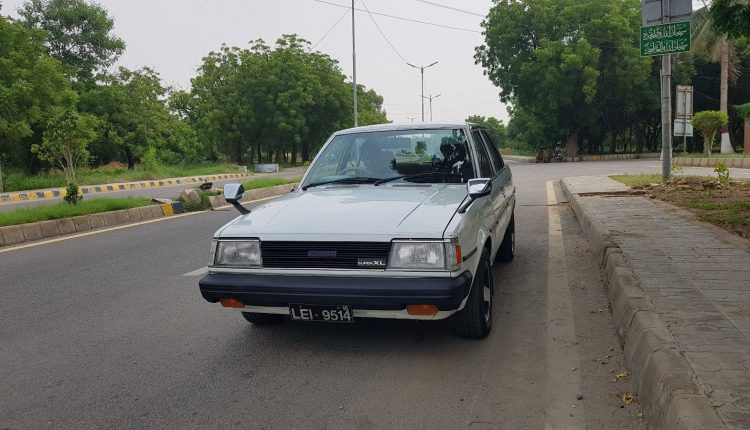 Nothing makes us happier than seeing the young generation appreciate the beauty of old cars. Today, we have Aziz Ur Rehman, a Pre-Medical student from Karachi, with his classic Toyota Sprinter. The review will put a big smile on your face, promise! 
It's a 1982 UK model Toyota Sprinter, which is basically the great-grandma of the latest Corolla. Since the car is so old, you'd expect it to be rough and rusty. But the car is actually in decent shape and drives like a dream. Here's the detailed user review.
Purchase & Price
Back in the day, Aziz's grandfather owned a Sprinter, which later became his father's first car. He wanted his young kids to cherish this classic beauty just like he did. Lucky for them, they found this used Toyota Sprinter in excellent condition on PakWheels. The car was in Bahawalpur. They contacted the seller and sealed the deal for Rs. 6.5 lacs.
Engine & Transmission
It's the top-of-the-line Super XL variant of the 1982 Toyota Sprinter with a 1300cc engine and 5-speed manual transmission.
Fuel Average
The car gives a fuel average of 9 to 12 kilometers per litre in the city.
Handling
The young owner is very impressed with the handling of this old car. He has driven it at the maximum speed of 130 km/h, and the vehicle has been incredibly stable.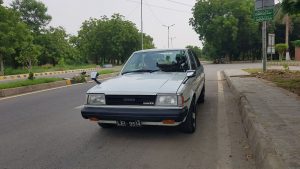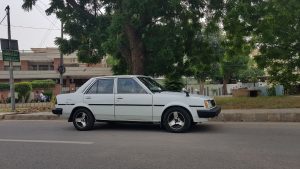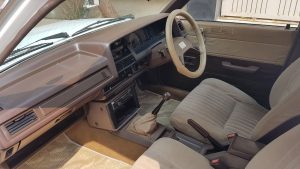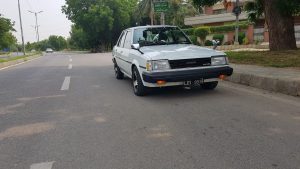 Seating Space
This old Sprinter model is a comfortable car for four adults with ample legroom and headroom. The soft fabric seats are comforting compared to the hard leather seats of modern vehicles. There's also an armrest for the driver, a rare feature for a car this old.
Ground Clearance
The ground clearance of the Toyota Sprinter is pretty okay. But the rides can be a bit rocky when you drive it in a city like Karachi, where there are potholes and speed breakers at every step.
Maintenance
The secret behind this Toyota Sprinter's ageless beauty is regular maintenance. An oil change service after every 5000 kilometers is a must. The previous owner took great care of the car, and so does the new one.
Missing Features
The owner misses the features of central locking, power windows, and sunroof.
Final Statement on Toyota Sprinter
As you can see, the car is clean as a whistle, and the owner could not be any happier. The car is a head-turner wherever it goes.
"People often come to me and ask if I want to sell my car. This has happened to me so many times, on the road, petrol pumps, and in other public places. I even got an offer of 7.5 lacs, which is a compliment in itself", said the owner.