"2013 Daihatsu Mira Beats Brand New Cars" – Owner's Review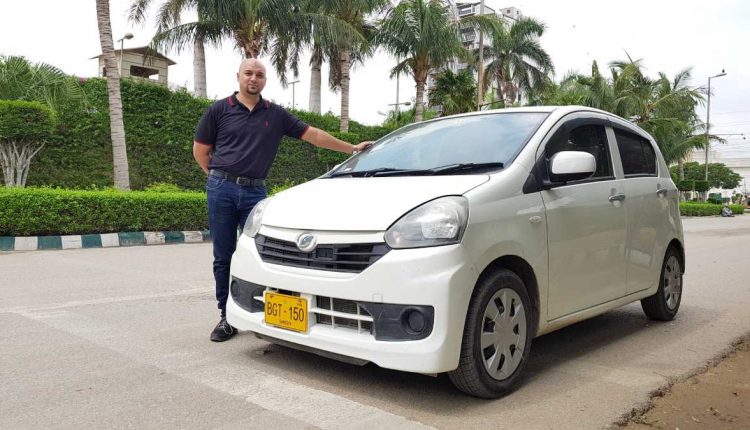 Are you a fan of imported Japanese cars? Do you prefer JDMs over local cars? This review is especially for you. The owner of this 2013 Daihatsu Mira loves his car and will tell you all about it. Let's begin.
Purchase & Price
The owner purchased this imported car in 2016 for Rs. 12 lacs. Back then, the car was driven for only 7,000 kilometres and was as good as new.
Best Features
This is the LSA variant of the 2013 Daihatsu Mira, and it comes with power steering, dual airbags, Anti-Lock Braking System (ABS), and CVT.
Fuel Average
The car's 3-cylinder 660cc engine is coupled with CVT that helps with its fuel average. The owner's Mira gives him a mileage of 15 to 16 kilometers per litre in the city and around 20 km/L on the highway.
Handling
The owner's been driving this car for five years now, and he has never experienced any trouble with its handling. He even admits to overspeeding at the maximum speed of 140 km/h (which he is not proud of), but the point is the ride was really smooth.
Ground Clearance
In the beginning, the ground clearance of this car was a bit of a problem. So, the owner got bigger tyres to give the car a lift. That didn't solve the problem altogether but made it better.
Storage & Seating Space
Being a Japanese imported model, this car has almost zero trunk space and very little storage space. However, there's ample seating space for four adults.
Maintenance & Parts Availability
Daihatsu Mira is your best partner if you know how to treat your car and do its regular maintenance. Just get the regular oil and filter changes and cleaning service for the catalytic converter, and the car will never ask for unnecessary attention and work.
Since it's an imported Japanese model, you will only find its spare parts in used condition.
Final Statement on Daihatsu Mira
In the words of the owner — "I bought this car for 12 lacs in 2016, and, today, I can easily sell it for 15 lacs. But, I don't see any used or brand new cars as good as this one in that price bracket."