2nd Gen Mitsubishi Pajero Was An Underrated SUV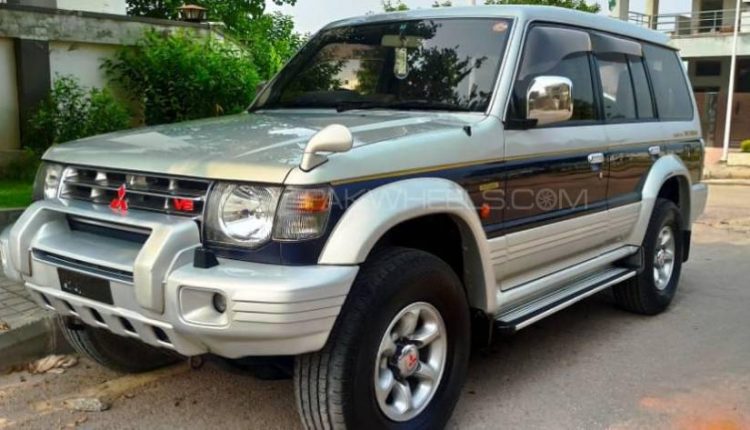 Today, we have SUVs of many colors and brands. But, back in the day, Pakistan had only a handful of off-road vehicles. One of the options was the 2nd generation Mitsubishi Pajero, one of the best SUVs ever made, and we miss it. 
The 2nd generation Pajero came to Pakistan from 1995 to 2000 as an imported model. The people who lived through the 1990s were lucky enough to witness this beauty on the roads. But the car didn't get the appreciation it deserved. That's because most people were crazy about the Land Cruiser 80 Series. In our eyes, 2nd-gen Pajero was far better than the Land Cruiser LC80. Here's why.
Mitsubishi's first official SUV
In the 1990s, Mitsubishi was a giant car brand. But all of its products were in the sedan and other segments. Pajero put Mitsubishi on the SUV map. It was their first SUV and a damn good one. The company had done its homework to build this car, and it really showed. After seeing the first and second-generation Pajero, people started to know Mitsubishi as an SUV brand.
Toughness of an off-road SUV
Although Land Cruiser 80 Series was definitely more reliable than 2nd-gen Mitsubishi Pajero, Pajero had marvellous off-roading capabilities. It was uncompromisingly tough. A vehicle that could go anywhere.
Luxury of a premium roadster
On the other end of the spectrum, the Mitsubishi Pajero was a luxurious vehicle. The cabin was so spacious; it could easily fit 10 people. The interior was no less than a premium sedan. The king-sized driver's seat sat above most car models of that time. Rear air-conditioning vents, faux-wood panels, many cup holders, a six-disc CD changer, leather seats, and Anti-Lock Braking System (ABS) were some of the feature highlights.
Less money, more value
The best part about 2nd-gen Mitsubishi Pajero was that it cost much less than Land Cruiser LC8 and provided more value. It was an off-roading beast and a luxurious roadster.