671-HP Fuel-Cell Sports Car Kicks Off Hyundai's Hydrogen Push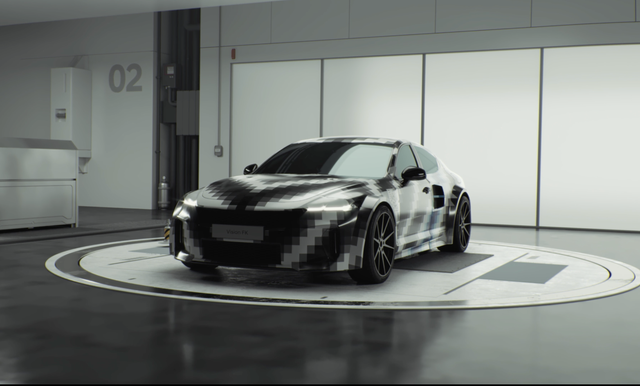 Hyundai made a multitude of hydrogen-based announcements at this week's Munich IAA auto show, but the highlight is definitely today's confirmation that the brand is working on a new hydrogen-fueled sports car, currently a "mobile laboratory" named the Concept FK. The company has released images of a disguised prototype and released some seriously impressive details. We're told the car will make up to 671 horsepower from what seems to be the pioneering combination of a hydrogen fuel cell powering the front axle and a battery-driven electric motor turning the rear. Hyundai says it will be able to dispatch the European zero-to-62-mph benchmark in less than four seconds. That sounds pessimistic given the stated output. The company also says the car will have a range of more than 373 miles, although this number presumably comes from the optimistic European WLTP testing protocol.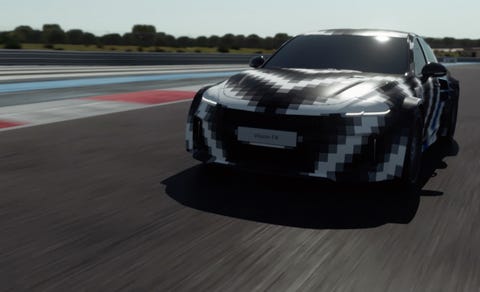 Hyundai
The new car is being developed in conjunction with EV specialist Rimac, as Hyundai is one of the automakers that holds a stake in the Croatian startup. The Concept FK will use a high-output Rimac battery pack, presumably related to the one used by the Nevera hypercar.
"We are absolutely convinced we are on the right track and we cannot survive with battery technology alone; this is our firm belief," Hyundai chief marketing officer Thomas Schemera said at the auto show. "If you don't change and you don't think about the future to come, you're not going to be able to adapt. The world is changing very quickly."
Hyundai will develop fuel-cell cars alongside battery-powered EVs, but will rapidly reduce the number of combustion engines it offers in most markets. The company has confirmed it will only offer EV models in the European market by 2035, and will phase these out everywhere else by 2040.
The company's other announcements at Munich were less exciting, but added extra proof of the scale of its commitment to hydrogen. It says that its third-generation Fuel Cell, a development of the one in the Nexo, will be available in both 100kW (134hp) and 200kW (268hp) versions, with the less powerful version said to be 30 percent smaller than the Nexo's stack. They will also be engineered to deliver substantially better durability. Hyundai says the Nexo's fuel cell has a lifespan of around 5000 hours, or 100,000 miles, but says the next generation will be between 50 percent and 100 percent better.