7 Reasons Why Elantra Outshines Corolla & Civic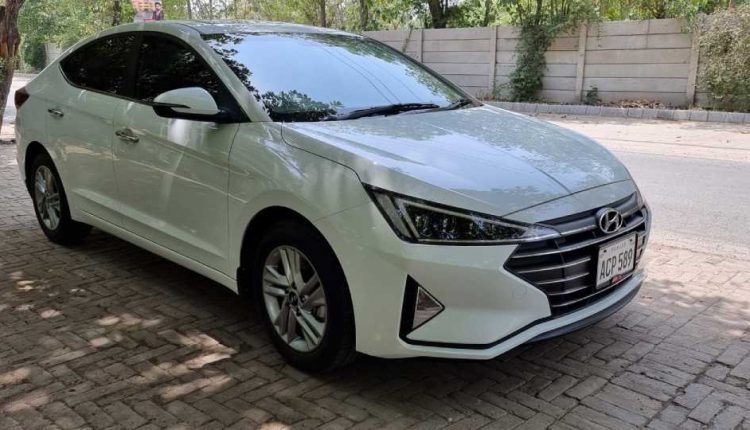 Hyundai Elantra entered the Pakistani market in March 2021. In the beginning few months, people could not wrap their heads around the car's price. Everyone, including us, thought Rs. 39 lacs was too much and called Elantra an overpriced car. With time, as the company delivered more units and we saw the car in the flesh, we couldn't help but fall in love. 
Elantra is an absolute diva on the road, and everyone's a fan. Corolla and Civic are nowhere near Elantra's beauty standards; we all know that. But Hyundai Elantra also has some exclusive features that make the car one of its kind.
1. Smart Trunk
If you have the car's keys with you and you stand by the trunk for 3 seconds or more, the trunk door automatically pops. So, you can put your stuff in and be on your way.
Besides being smart, the trunk is also very cool. The Hyundai logo at the back is actually the hidden button for the trunk door. If you are not in a hurry and have time to open the trunk door manually, press the logo, and, viola, the trunk opens right up.
2. Smart Door Handles
With Hyundai Elantra, opening the car doors is like opening the doors to the future. As you move to enter the car with the smart key in your hand, the retractable side mirrors automatically unfold, and the door handles light up.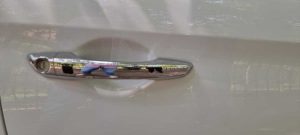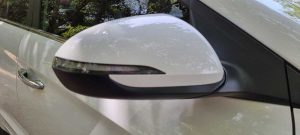 3. Automatic Headlights
Everything about the Hyundai Elantra is smart and intelligent, and its Tetra LED headlamps are no exception. When you unlock the car with the remote, these headlights will automatically turn on. This feature comes in handy when you have your car parked in the dark.
4. Fully Adjustable Seat
Hyundai Elantra's secret to comfortable driving is fully adjustable seats. The driver has the most fun with a 10-way powered driver seat with Lumbar Support. All the passenger seats are manually adjustable.
5. Wireless Charging
Like every other Hyundai car, Elantra has wireless charging for your phone. No need to mess around with wires and cables; simply toss your phone in the charging dock. Enjoy the ride while the phone enjoys its happy time.
6. Dual Zone Auto Air Conditioning
Another secret to Elantra's matchless comfort is the dual-zone auto climate control system. The driver and passenger can set their individual temperature and enjoy a peaceful and comfortable drive.
7. Four Drive Modes
Most vehicles have three drive modes: Normal, Eco, and Sport. We all know what each one does. Elantra has a fourth drive mode called Smart, and it does exactly what it sounds like. The car keeps track of your driving style in the Smart mode and sets the engine performance accordingly.