725,000 GMC Terrain SUVs with Too-Bright Headlights Must Be Recalled
NHTSA has refused GM's request to sidestep a recall of 2010 through 2017 models, even though there aren't reported safety problems with the lights on the SUVs.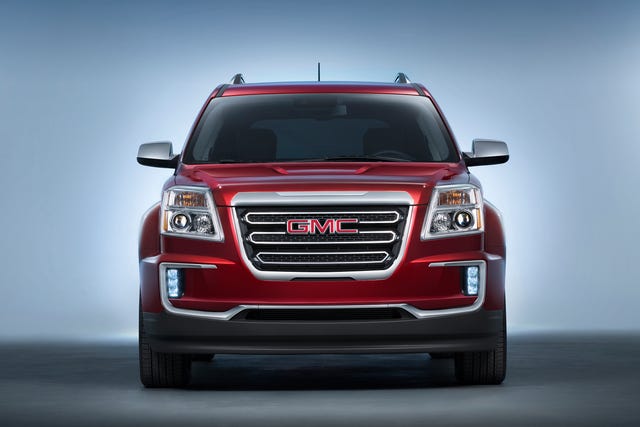 GMC
The headlights on more than 725,000 2010–2017 GMC Terrain SUVs are apparently too bright, although to date there's no evidence anybody has reported safety issues as a result.
In 2019, GM asked the National Highway Traffic Safety Administration (NHTSA) to dismiss the problem because, aside from the lack of crashes, only one customer had even asked about the situation.
Even so, since these headlights are measurably too bright in some instances, NHTSA denied GM's request this week, putting the ball in GM's court to figure out how to resolve the situation.
General Motors will need to recall more than 725,000 GMC Terrains to fix a problem with the SUVs' headlights. The National Highway Traffic Safety Administration (NHTSA) has been collecting information on GMC Terrains from the 2010 through 2017 model years and claims that the headlights can create "glare to other motorists driving in proximity" in certain weather conditions, including snow and fog.