And Here are KIA Stonic Interior Photos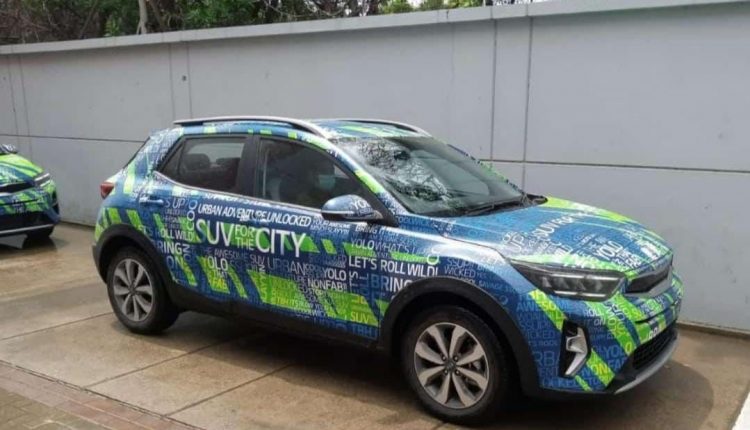 KIA Stonic is another upcoming and exciting addition in the sub-compact crossover SUV category. As per our sources, KIA Lucky Motors will launch this vehicle at the end of this month or start of the next. So, fingers crossed as the launch is around the corner.
Earlier, we have shared the exterior pictures and specs and features of this vehicle with you. Now, the pictures of this interior have surfaced. The photos have been circulating on social media for a couple of days and they show the options in the vehicle.
What We Saw in KIA Stonic Interior
The first noticeable thing is the two-tone interior as there are yellow line on dashboard and central console. Furthermore, the seats are black and grey, giving a good look to the car. The whole interior, however, is dominated with the black colour.
Then you see a Floating Infotainment Touchscreen on the dashboard. Under the screen, there is Digital Climate Control and in central console, you will see Automatic Transmission. Then comes the steering with Cruise Control and Audio buttons. On the right side of the steering, you will see buttons of Traction Control and Headlight Adjustment.
The pictures also show the Rear Seat of the car and it seems that there is ample legroom in the car.
Will There be Any Changes in CKD Model?
It is pertinent to mention that these pictures are of CBU unit of KIA Stonic. So, we don't know whether all of these specs and features will be offered in the locally assembled car. As per our sources, KIA is planning to launch the car in price range of Rs3.5-3.7million, so, we can expect that company may remove some of the features in the car. But it is yet to be seen and we all will know soon.