Another Month, Another Price Hike in Honda Bikes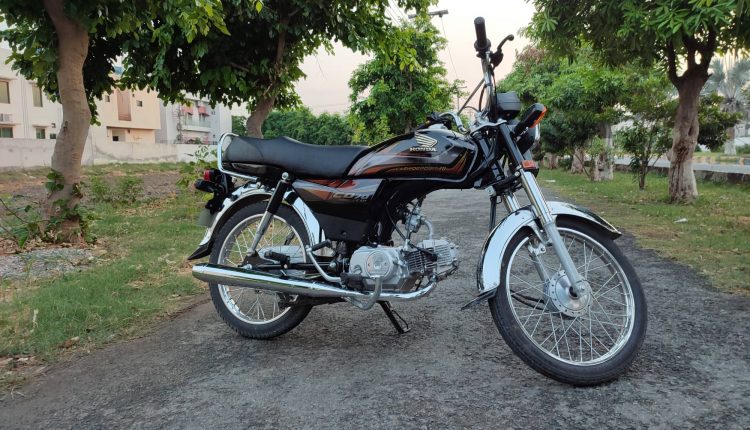 And continuing its tradition, Atlas Honda has once again increased the price of Honda bikes. According to the notification, the price have been hiked of all bikes of the company. And here are the new prices.
New Honda Bikes Price
The company's most famous bikes, Honda CD 70, has seen a jump of Rs4,000 as its new price is Rs94,900 compared to its old rate of Rs90,900.  The second bike is CD 70 Dream and its new price is Rs101,500 as compared to the previous rate of Rs97,500, meaning the company has increased the price by Rs4,000. The third one is Honda Pridor, and its price has hiked by Rs5,000, taking its price to Rs130,500, against the old rate of Rs125,500.
Then comes Honda CG 125, which observed an increase of Rs5,000 as its new rate is Rs152,500 against the last price of Rs147,500. Meanwhile, the rate of Honda CG125 SE has also been increased by Rs5,000, hence, its new rate is Rs182,000 against the old rate of Rs177,000.
Moving on to, Honda CB 125 F, which saw an increase the of Rs6,500 and now it will cost Rs218,500 compared to the last price of Rs212,000.
The second last bike is, Honda CB 150F, and its new price is Rs273,500 compared to the old price of Rs267,000, means it saw same hike of Rs6,500.
Last but not the least, Honda CB 150F Special will now cost Rs277,500 as its rate is increased by Rs6,500. The previous rate of this bike was Rs271,000.
Continuous Price Hikes
The bike companies have been hiking the prices continuously and interestingly, no valid reason has been given for it. This will surely impact the buying power of common people as the bike is ride of masses. The government need to take a notice of these increase to give a relief to citizens.