Bentley Commits to Five New EVs by 2030, Including a New Model in 2025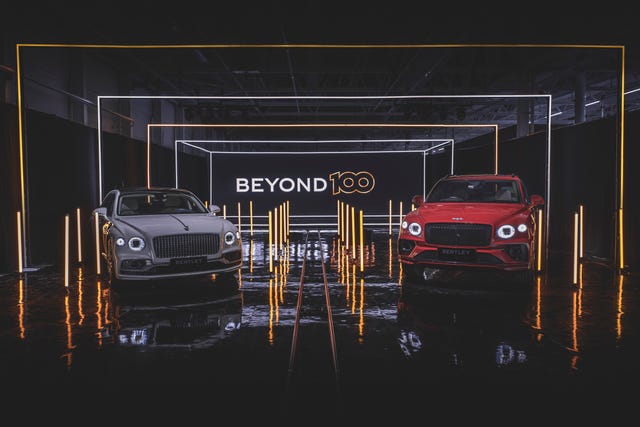 Bentley affirmed its promise to go electric in a press conference today, but the plan to pivot to EVs is not brand-new. The British luxury brand first detailed its electrification plan in 2019 and said it would build its final combustion engine as soon as 2030. Now the company has moved forward on that schedule, saying it's planning to launch a pure EV in 2025 and will then another electric model to the portofolio for each of the following four years.

We will need to wait for further details on the new products, but Bentley head of engineering Matthias Rabe told an online press conference today that each will be "a complete new car, a complete new model." Considering that the company currently only has four models—the Bentayga SUV, the Flying Spur sedan, and the Continental GT coupe and convertible—basic math suggests the entire family will effectively be replaced by full EVs sooner rather than later, and that an additional model will be added to the range.
Bentley CEO Adrian Hallmark described this new model as a "game changer" without a direct relationship to an existing model; our bet is a sub-Bentayga crossover. Existing models will then be replaced by EV models as they reach the end of their lives, the promised launch cadence (and age of the existing lineup) suggesting these will be a new Bentayga in 2026, a Continental coupe in 2027, a Continental convertible in 2028, and a new Flying Spur in 2029.