Booking Status and Delivery Time of KIA Stonic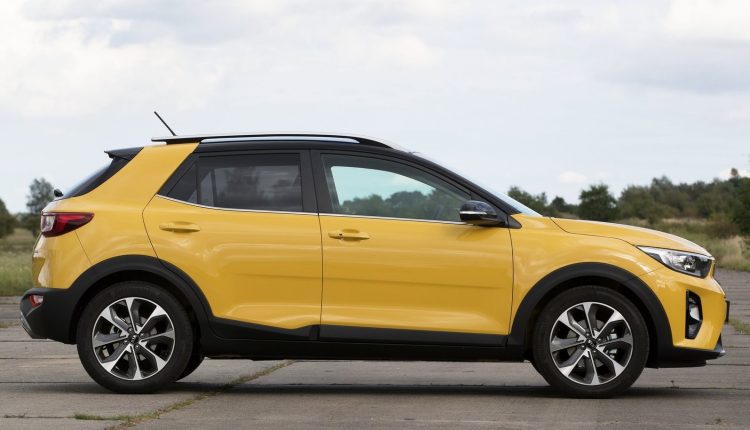 After a long wait and extensive hype, KIA Stonic has been launched in Pakistan. The car was unveiled during an event, where KIA Lucky Motors disclosed price, variants, booking status and delivery details of the car
Booking Status
As per official information, the booking of the car is open from today, November 8th, 2021. It means, you can visit any KIA dealership and book this new B-Segment Subcompact Crossover SUV.
Delivery Time of KIA Stonic
After the booking, you will get the car within within 30 days, meaning the delivery time of the car is one month. And this time is not that much, considering current status of auto market and delivery time of other vehicles.
Variants and Price
During the event, the company revealed that the car will come in two variants, i.e., EX and EX+. Meanwhile, the prices of these variants are Rs36,60,000 and Rs38,80,000. Through this price range, the company will compete against cars like Honda City, Honda Civic and Toyota Corolla.
Specs and Features
Here are official specs and features of this new vehicle.
Engine and Transmission of KIA Stonic
As per the brochure, KIA will launch both variants of Stonic with 1400cc MPI engine, which produces 99hp and 134Nm torque. The car has a 6-Speed Automatic Transmission with Front Wheel Drive (FWD) drivetrain.
Exterior
The headlamps in EX are Bi-Function Projection Halogen with Static Bending, while they are LED in the EX+. Both have LED DRLs, Bulb Fog Lamps, and Position Lamps. Meanwhile, the first variant will not come with Sunroof, while the latter one has it. Moreover, both variants have Electrically Adjustable +Retractable + Heated Side View Mirrors.
The Front Grille in EX is Matte Black, while it is Piano Black in EX+. Furthermore, the first variant will have 15-inch Alloy Rims, against 16-inch Alloy ones in the second variant.
Interior of KIA Stonic
The first thing you will notice is an 8-inch Floating Infotainment Touchscreen in both variants. The size of TFT Cluster is 3.5-inch in the first variant, while it is 4.2-inch in the second one. If we talk about AC, both have Automatic one. The Seat Material in EX is Fabric, against Fabric + Artificial Leather in the EX+. Lastly, both variants have Height Adjuster in Driver Seat.
Safety
And now, the most important aspect, the safety features. The upcoming crossover has 5 Airbags, ABS + Vehicle Stability Management (VSM) and Hill Start Assist. It also has ISO Fix Child Anchor and 5 Seat Belts. So, it means the car would be extremely safe for you and for your family for travel.