BREAKING – Honda Civic 2022 SPOTTED in Pakistan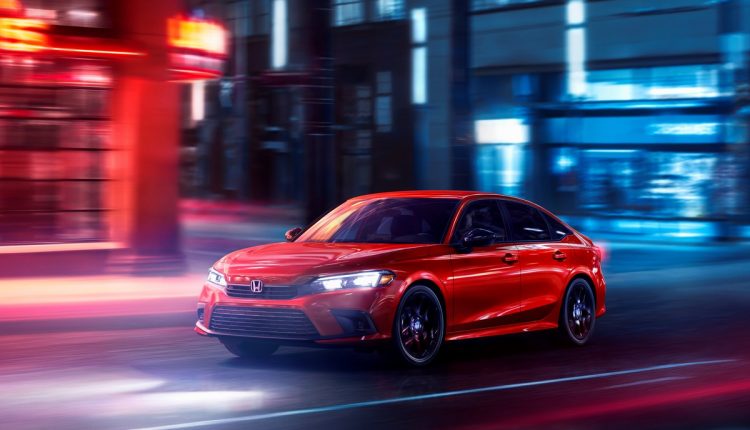 And here is a good news for Civic lovers, as Honda Civic 2022 or 11th Generation has been spotted in Pakistan. As per a video circulating on social media, a wrapped unit of the sedan can be seen on the road. In this video, you can see the
car's rear, side, and front, but very briefly. Video Player
We Told You So!
And let us remind you guys that PakWheels.com reported about this car back in October 2021. We shared information that 11th Generation Honda Civic is in Pakistan. And it was in possession of Honda Atlas for over five months by then. The CBU unit was cleared by HACPL/ Honda Atlas Cars Pakistan Limited at Karachi port on May 10th, 2021.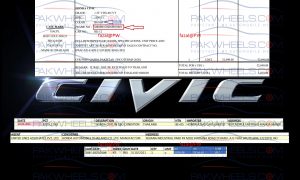 The description of the goods shows a single unit of 1.5L Turbo Honda Civic with Frame No, which you can call a chassis number or VIN/ Vehicle identification number along with the colour of the car. So, how we can confirm, this is the 11th Generation? The frame number shows "MRH", which is basically the World Manufacturer Identifier and Honda models made in Thailand.
The next two alphabets, "FE", are the chassis code. The previous 10th Generation Honda Civic has this as "FC". The 11th Generation Civic has the chassis code of "FE". Additionally, the colour code "B618M" is the brand new colour offered on the 11th generation Civic and it is known as "Morning Mist Blue Metallic". This colour code was not offered on the 10th generation Civic.
CBU or CKD of Honda Civic 2022?
Now social media is debating whether the spotted unit is CBU or CKD? We think that it is the imported one, hence a CBU unit. It is pertinent to mention that for a complete change of models/generations, the companies test the CBU units to collect data before they develop a CKD as a prototype. It means, in the next few months, we may see more camouflaged Civic 2022 units on our roads.
Furthermore, the process from CBU benchmarking to prototype can take several months. CKD kits are normally imported at N-2 or N-3. Here N means the month of launch, the 2 and 3 represents the number of months. Currently, no kits are imported, which means the official launch is not in the next three months.
Still, we can expect a 2022 launch of this car. So, hope for the best and keep your fingers crossed.