"bZ4X" – First Battery Electric Vehicle by Toyota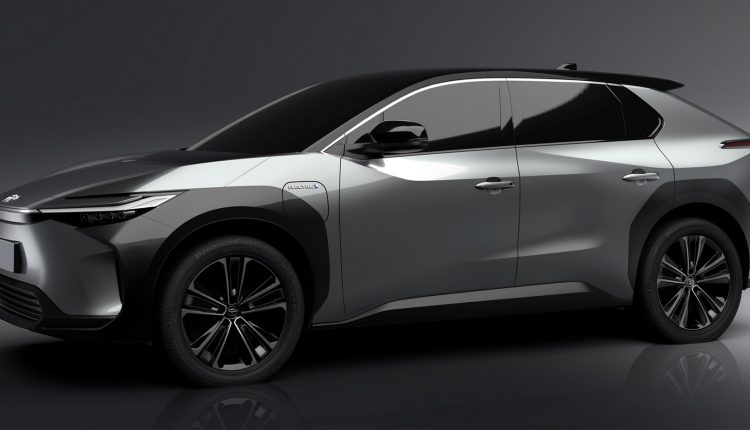 Toyota is known for its HEV/ Hybrid Electric, PHEV/ Plug-In Hybrid, FCV/ Fuel Cell technologies and its implementation in the shape of production models. However, Toyota was lacking a BEV/ Battery Electric vehicle. And at last, Toyota unveiled some technical details on their first mass-market fully electric model in the shape of a Crossover. Although Toyota is a little late to the party of the EV's but Toyota is on course to introduce almost seven different models by 2025 under "bZ" branding.
Design of Toyota bZ4X
The bZ4X is based on Toyota E-TNGA/ Toyota New Global Architecture of electric vehicles. This is a flexible and scalable platform with front, rear and AWD cars, which will be the basis of various models from crossovers to sedans and possibly sports cars. The first model, bZ4X, is a joint venture between Subaru and Toyota. The same model will be rebadged as "Solterra "for Subaru.
The "bZ "as in the name is short for "beyond Zero", and as per Toyota, it's not just the zero-emission vehicle; it is more than that like a comfortable cabin, a new lifestyle and opportunity to spend precious time with family and friends, driving excitement, safer and positive environment, reduce carbon emissions. Anyways, as for the exterior, the vehicle carries over the prototype styling revealed by Toyota a few months ago. Slim headlights with no front grill while side profile takes hints from the RAV4.
Design of Toyota bZ4X
As per Toyota, the interior and exterior design is based on "Hi-Tech and Emotion" with sleek proportions, aerodynamics optimizations and overall powerful stance. The model is 4690mm long,1860mm wide, and 1650mm tall, while it has a wheelbase of 2850mm. For reference, the wheelbase is almost 4 inches longer than the Fortuner, and all this space goes on the inside. As per Toyota, the model has one of the largest interior spaces for higher comfort and storage and keep in mind; it's only a 2 row 5 passenger vehicle.
Power
The model will be offered with a 71.4 kWh Lithium-ion battery with a voltage of 355. As typical of any other EV, the battery is located on the floor of the vehicle. As per Toyota, the platform is highly rigid and have a lower centre of gravity. Toyota has worked a lot towards the safety of the high voltage battery both via hardware and implementing software monitoring.
Meanwhile, a system will be monitoring the battery voltage, current, and temperature to detect any abnormal activity. Additionally, a high resistance coolant will be used to reduce and prevent short circuits in case of any leakage in the battery cell compartment. As per Toyota, the battery will still hold 90% of charging capacity even after 10 years of vehicle use and approximately 240,000 kilometres on the odometer.
As for power, the standard model will use a single 201HP motor mounted on the front axle. The AWD version will get motors each on the front and rear axle and each with 107HP capacity. The total output for the AWD variant is around 214HP. The FWD can reach 0 to 100 in 8.4 seconds, while the AWD manage it in 7.7 seconds. The AWD is the adoption of Subaru's technology.
Battery Range of Toyota bZ4X
As of range, the official tested verified numbers are not yet published, but Toyota expect that the FWD can reach 500 kilometers while AWD can cover 460 kilometers on a full charge as per European WLTP specifications. The battery can be charged using a maximum of 150 kW-Dc chargers if available, and it will take zero to 80% charge in 30 minutes. Obviously, on an onboard 6.6 Kw AC charger it will take a lot longer.
Furthermore, the batteries are temperature controlled for maximum efficiency, and there is a special heat pump used for climate control purposes for the interior. Again the aim is to improve battery capacity.
Handling and Suspension
The bZ4X has an electric power steering, and it uses a drive-by-wire system, which means there is no mechanical connection between the steering, wheels, and tires. This improves the steering feel, reduces driver fatigue, easy turning, parking in tight spaces. The steering system blocks unnecessary vibrations from tires, although it is designed for improved road handling and vehicle stability. As for suspension, there is a strut-type coil spring on the front while a double-wishbone coil spring on the rear.
Interior
The interior has a completely new design language and is basically aimed at the highest possible front vision. Meanwhile, digital cluster and an extensive central infotainment system, is also capable of giving updates for vehicle improvements. A panoramic roof is available, as well as a solar roof. The solar roof can generate electricity per year, approximately equal to covering a distance of 1800 kilometres, and it can also charge the battery when parked under the sun.
Moreover, there is a digital key, and you can use a smartphone to lock/unlock/operate the vehicle and send access remotely to anyone who wants to borrow your car. Furthermore, the vehicle infotainment is also capable of a voice recognition system and performs different actions on voice command. As for safety, the model will come standard with a wide range of active and passive safety systems.
Although no pricing as of now, but the model will be officially revealed with all details by mid of 2022 in Japan, Europe and North America. Furthermore, sales will start in the later part of 2022 and early 2023.