Car Registration: 1 Lac+ in Punjab, 1 Rupee in KPK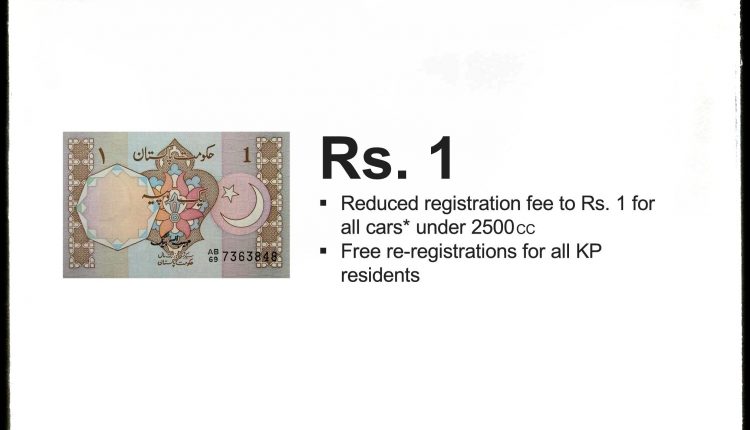 Back in July, the Khyber Pakhtunkhwa (KPK) government announced a 1 rupee car registration for all residents. The provincial government introduced this new policy under the fiscal budget 2021-22. We were not really sure if this was going to happen, but apparently, it is. Here's proof.
A resident of KPK has recently registered a Toyota Corolla Altis Grande X 2021 for only 1 rupee in Peshawar on the 27th of October. Here's the registration slip from the Excise & Motor Vehicle Registration Department KPK.
We were surprisingly happy about the free car registration in KPK. Upon digging deep into the case, we found out that the car owner first contacted a car registration agent who gave him a price quote of Rs. 12,500. But when the owner went directly to the Excise office to register his car, the department charged him only 1 rupee.
Car Registration in Punjab & Islamabad
For comparison, the registration fee for the same model is 3% of the car's price, around Rs. 135,000 in Punjab.
If you register the same model in Islamabad, you'll pay Rs. 91,000, 2% of the car's price.
You are lucky if you are a KPK resident. You get to register your cars for free. The citizens of Punjab, Islamabad, and other areas have to pay thousands of rupees (even lacs) as car registration fees. But beware of the fraud agents and don't lose your money in their hands. Visit the excise office yourself and take advantage of this service.