Car Sales Down By 6% in October 2021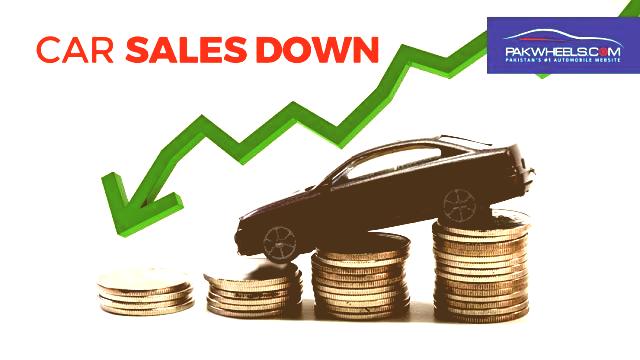 The Pakistan Automotive Manufacturers Association (PAMA) has posted the monthly car sales report for October 2021. If you recall, the four PAMA members (Pak Suzuki, Toyota Indus, Honda Atlas, and Hyundai Nishat) and KIA hit the 25,000 sales mark in September. 
This time, the car sales clocked in at 21,000 units, down by 6% month-on-month. If we add KIA's, the October sales become 24,000, 4% less than September's 25,000 sales.
Company-Wise Sales Breakdown
Pak Suzuki Motors saw a downfall in car sales, with 10,247 units sold in October. (MoM decline: 8.41%)
Honda Atlas also lost car sales with only 2,658 units sold in October. (MoM decline: 26.88%)
Toyota Indus Motors had a good sales month, recording 6,897 sales in October 2021. (MoM growth: 9.68%)
Hyundai Nishat continued the growth and scored 1,064 sales in October 2021. (MoM growth: 10.37%)
All other car companies, Kia Lucky Motors, Master Changan Motors, Regal Motors, MG Motors, and Al-Haj Proton, are not PAMA members. Their sales numbers are not included in the report.
Car-Wise Sales Breakdown
As always, Suzuki Alto remained the best seller for Pak Suzuki, with 5,092 sold in October 2021. The company sold 1,340 units of Suzuki Cultus, 1,291 units of Suzuki Wagon R, 1,071 units of Suzuki Bolan, and 23 units of Suzuki Swift.
For Toyota Indus, Yaris had the most sales of 2,037, followed by 3,341 sales of Corolla, 647 sales of Hilux, and 872 sales of Fortuner.
Honda Atlas sold 2,651 units of Civic and City and only 7 units of BR-V.
Hyundai Nishat sold 350 units of Tucson, 312 units of Elantra, 255 units of Sonata, and 147 units of Porter.
Here is the MoM comparison of all the above car sales.
Car Model
Sep'21
Oct'21
Difference
Suzuki Alto
4,540
5,092
+12%
Suzuki Cultus
3,056
1,340
-56%
Suzuki Wagon R
1,678
1,291
-23%
Suzuki Bolan
894
1,071
+20%
Suzuki Swift
87
23
-74%
Toyota Yaris
2,515
2,037
-19%
Toyota Corolla
2,334
3,341
+43%
Toyota Hilux
832
647
-22%
Toyota Fortuner
611
872
+43%
Honda Civic & City
3,367
2,651
-21%
Honda BR-V
268
7
-97%
Hyundai Tucson
325
350
+8%
Hyundai Sonata
192
255
+33%
Hyundai Elantra
309
312
+1%
Hyundai Porter
139
147
+6%
Overall, things went pretty great for car companies in October. Car sales went up for Toyota Indus and Hyundai Nishat. Pak Suzuki and Honda Atlas had a bit of sales decline. As per our analysis, Pak Suzuki had a sales decline because the company had suspended the bookings for Cultus and Alto variants. Honda Atlas had a drop in sales due to the anticipated launch of KIA Stonic.