Chrysler Airflow Concept Fully Revealed, Claims 400 Miles of Range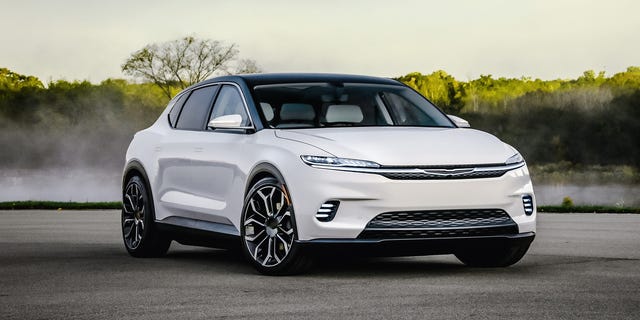 After giving a glimpse at the mysterious Airflow a few weeks ago, Chrysler has now provided more details on this concept EV that is likely to reach production within the next few years. Making its debut at CES, the Chrysler Airflow is a crossover that promises up to 400 miles of range and claims to have Level 3 autonomous driving capability.
Powered by front and rear electric motors that make 201 horsepower each (Chrysler has not provided a total output figure), the Airflow has all-wheel drive and a large battery pack mounted under the floor. One image in the press kit suggests that the battery has 118.0 kWh of capacity, and Chrysler estimates between 350 and 400 miles of range. We're not sure if that estimate corresponds with the EPA cycle or not.