Countrywide Strike, Petrol Stations To Be Closed on Nov 25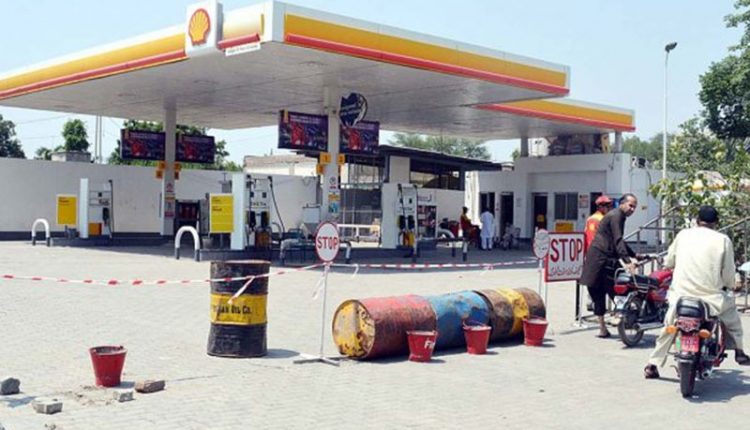 If you thought one litre petrol for Rs. 145.8 was the worst thing, wait till you hear this one. Another news is all over the media that the Pakistan Petroleum Dealers Association (PPDA) have announced a countrywide strike. Due to which, petrol pumps all over the country will remain closed on November 25, Thursday.
The reason behind PPDA's nationwide protest is they are "not interested in selling petrol on low profit margins".
What went down?
Turns out, the petrol dealers association was at war with the government over their profit margin on the sale of petroleum products. The association had called for a strike on November 5. But they had to withdraw after the government promised to fulfil their demands by November 17.
Now that the deadline has passed and the government has done nothing, the petroleum dealerships have called for a second strike. According to a spokesperson for the association, if the government continues to ignore the association's demands and keeps on giving it "false consolation", the strike could extend for an "unspecified period".
Dealer's Margin in Petroleum Sales
The government has currently allowed only 2% dealer's margin on petroleum product sales. At the current petrol price of Rs 145.8, the dealer's margin is at Rs. 3.9, which is very low for the petroleum dealers.
The Pakistan Petroleum Dealers Association (PPDA) wants the government to increase the dealers' profit margin to 6%. If not, they will keep the fuel stations closed and even demand the government to cancel their petrol pump licences. With license cancellation, nearly 50% of petrol pumps will close down permanently as no one will reapply for acquisition.
Here's what's happening: if the government does not fulfil the dealers' association's demands, they will close down the petrol stations, and there won't be any fuel for the public. If the government does what they want, the petrol prices will rise even more. One way or another, the public will suffer. Only one way out: Tanki Full kara lo.