E-Auction For Punjab Universal Number Plates is On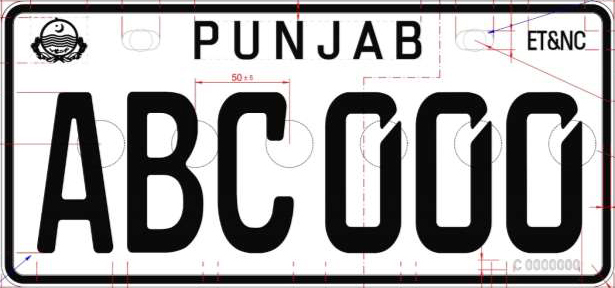 Punjab Excise, Taxation and Narcotics Control Department launched another phase of E-Auction of Universal Number Plates. The authority took the decision to attract more and more vehicle owners towards these special plates. Punjab launched these plates last year, which have the same shape and style throughout all cities in the province. 
Process for Punjab Universal Number Plates
As per Punjab Information Technology Board (PITB) tweet, the government will start biding for passenger cars on October 1. As per the notification, the Registration will start on October 1, closed from October 3 to October 31 for different number plates, for example, AFE, AFG, AFK and AFS etc. Then the Bidding will start from October 6 and close on November 5, completing the whole process.
Meanwhile, the same process for Motorcycles will start from October 1 and continue till November 4. Lastly, the auction for Commercial Vehicles will begin from October 1 and continue till October 15.
As per the tweet, consumers can bid online through province wide E-Auction. The PITB has given the link of its App and E-Auction Portal for the convenience of the citizens. 
Launch of Universal Number Plates
In August 2020, the Punjab government launched Universal Number Plates across the province. According to a notification, the Punjab Excise Taxation and Narcotics Control Department had decided to issue number plates with the same serial numbers.
"Vehicles in all Punjab cities will now be registered under one serial from August 17, 2020," the government said.
The Excise department added that it is ending the plates with LEA, RN, BW, and MA serials, as there will only be a 'Punjab' number plate in the province.
E-Auction App for Universal Number Plates:
Furthermore, the government also launched the E-Auction App for universal number plates. According to the government, the AAA series is introduced for cars and bikes, while the CAA series is for commercial vehicles. The registration for the auction of attractive numbers will start from August 23, 2020.