Federal Excise & Taxation Office App Available For Use National Information Technology Board
The Federal Excise And Taxation Office City Islamabad App was launched in 2020. The National Information Technology Board NITB launched for the assistance of citizens of Federal Capital.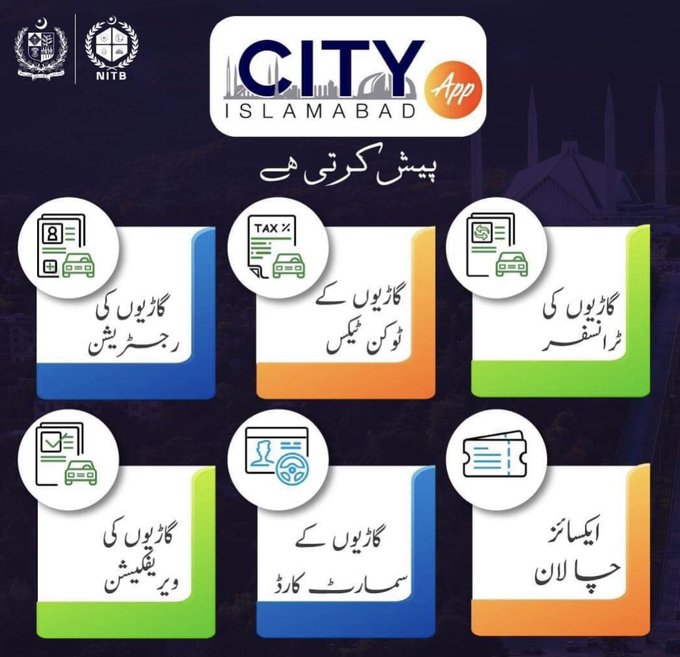 According to a Twitter post by Federal Excise & Taxation Department, Islamabad on its official Twitter handler, the App will provide guidance to the citizens regarding registration of vehicles, transfers, token tax, excise challans, smart cards, and the verification process.
The citizens can now download the City Islamabad App on Google PlayStore.