Fill a Form, Put it in the Box & Get Your Number Plate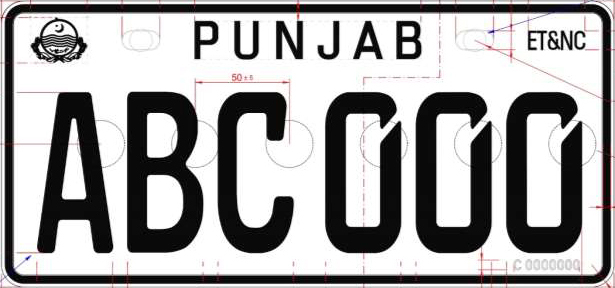 To end the vehicle number plate deadlock, Punjab government is taking a rather interesting approach. As per Punjab Excise, Taxation & Narcotics Control Department, it will put boxes across the city of Lahore for it. There will be forms alongside these boxes, people just have to fill those forms, put in boxes and Excise department will deliver their number plates at their homes.
Boxes to be Put Across Lahore
As per the authority, initially the boxes are placed at Karim Block, Link Road Model Town and Emporium. In next phase, the authority will place them at Liberty Market, Shahdara, Mall Road, Baghbanpura, Hyper Star Fortress, DHA and Packages Mall.
The people, who haven't received their plates, will fill the form, put in the box and that is it. As mentioned earlier, they will get the plates at their home address.
For further information or complaint, the consumers can call on 042-99211421.
نمبر پلیٹس کا ڈیڈ لاک ختم کرنے کے لیے محکمہ ایکسائز کا اہم اقدام : لاہور شہر کے مختلف علاقوں میں باکس رکھ دیئے جن کے ساتھ فارم بھی موجود ہیں شہری نمبر پلیٹس کے حوالے سے فارم پر کرکے باکس میں ڈال دیں ایکسائز کا عملہ فارم کے ذریعے نمبر پلیٹس کو صارفین کے گھر پہنچائے گا۔@SMUReforms pic.twitter.com/atDnHdGQye

— Excise,Taxation & Narcotics Control Department (@ETNCDGOP) October 14, 2021
E-Auction of Number Plates
Earlier this month, Punjab Excise, Taxation and Narcotics Control Department launched another phase of E-Auction of Universal Number Plates. The authority took the decision to attract more and more vehicle owners towards these special plates. Punjab launched these plates last year, which have the same shape and style throughout all cities in the province. 
Process for Punjab Universal Number Plates
As per Punjab Information Technology Board (PITB), the government started biding for passenger cars on October 1. As per the notification, the Registration started on October 1, closed from October 3 to October 31 for different number plates, for example, AFE, AFG, AFK and AFS etc. Then the Bidding started from October 6 and will close on November 5, completing the whole process.
Meanwhile, the same process for Motorcycles started from October 1 and will continue till November 4. Lastly, the auction for Commercial Vehicles began from October 1 and to continue till October 15.