Ford Shuts Down Orders on Two 2022 Ford Mustang Mach-E Trims
Orders have closed for the Premium and California Route 1 grades, with Ford citing high demand and saying it's concentrating on fulfilling current customer orders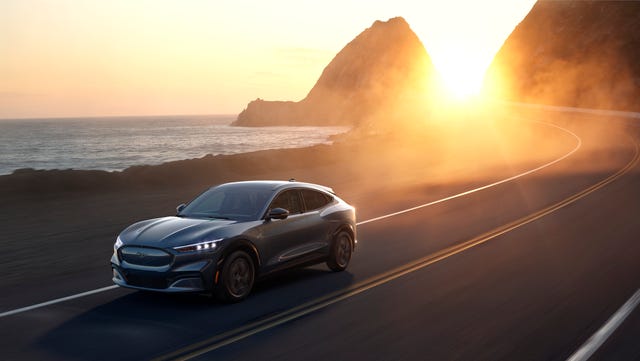 FORD
Ford said customers can no longer order the 2022 Ford Mustang Mach-E in two trims for 2022: the Premium and California Route 1.
Ford says the change is a result of high demand, as it works to fulfill existing customer orders for 2022.
The Premium and California Route 1 sit above the base Select and below the high-performance GT in the Mach-E lineup.
Demand for electric cars is beginning to rise steadily, with Ford shifting more than 27,000 units of its Mustang Mach-E electric crossover last year. The Mach-E, which won our 2021 EV of the Year award, has had a solid sales start to 2022, but if you still want to put in an order for a new 2022 Mach-E, your options are going to be more limited. Late last week, a message appeared on Ford's consumer site saying that "due to high demand, 2022 Premium and California Route 1 models are not available for order," although there's "extremely limited inventory available at select dealers.