Has Govt Really Increased ACD on Cars, Jeeps?
The auto industry in Pakistan is going through a rather turbulent times. First there was COVID-19, which completely shut down the industry at one point, then the pandemic effected the import of auto parts due to unavailability of containers and rush on ports, then there is unstable exchange rate of US dollar, directly affecting the car prices and then are rumours and different media reports, which further increase the confusion.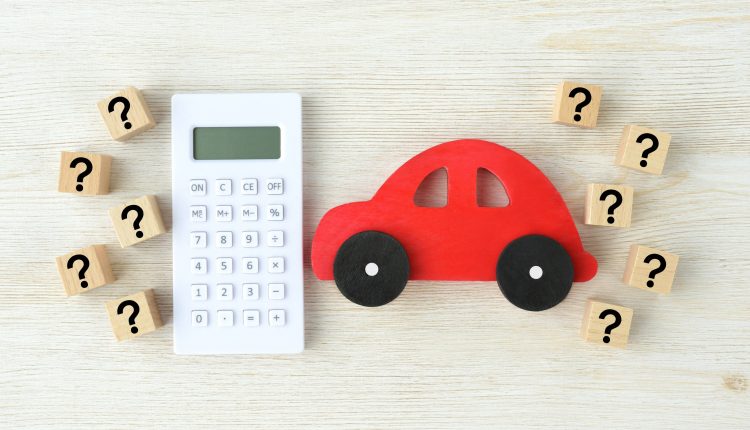 Last week, a report started circulating that the government is set to increase Federal Excise Duty (FED) on cars above 1500cc from current 5% to 10%. But it proved to be another rumor. And today, there was another such report circulating on social media about imposed of ACD on cars, jeeps and other vehicles, but was it true? let us discuss.
ACD Increase on Cars, Jeeps
Today, several media outlets started reporting that Federal Board of Revenue (FBR) has imposed 7% Additional Customs Duty (ACD) on "cars, jeeps, and other CKD vehicles." However, this is not the truth as the SRO1265(I)/2021 has been misreported.
If you read the SRO, it has imposed 7% ACD on some goods but they are not from auto industry or related to CKD vehicles. The SRO read:
7% on goods falling under tariff slab of 30% and higher slabs as well as slabs of specific rates, except the following which shall be charged at the rate of 2%:-
cars, jeeps, light commercial vehicles in CKD condition exceeding 1,000cc and heavy commercial vehicles in CKD condition
Here is a screenshot of this SRO, so you can read it in detail: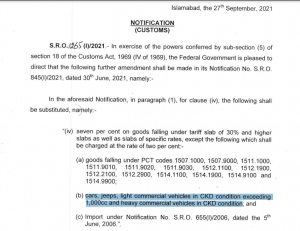 The important word in it is "except" which excludes the vehicles from this 7% ACD.
Considering the current situation in auto industry, such issues must be reported carefully because it directly impacts the prices of cars, which are already likely to increase due to unstable dollar rate.
Furthermore, we think the government should explain these SROs in easy language to the public to avoid confusion.