Here is When Honda Civic New Gen Will Come In Pakistan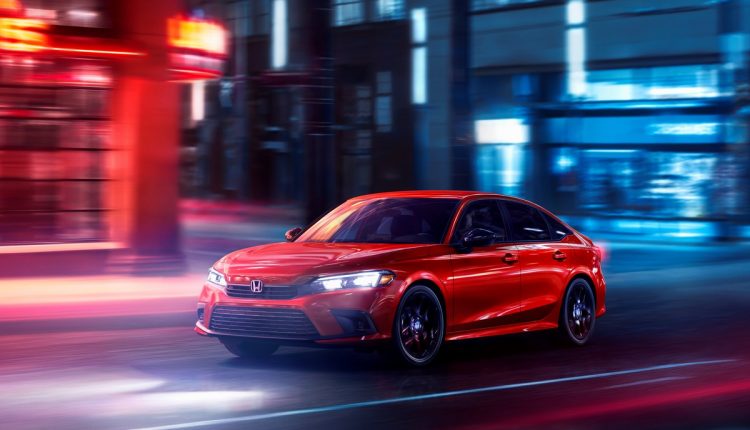 Honda Civic 2022, the latest and updated generation made its official debut globally on April 2022. The new Honda Civic gets a number of updates with a various new interior and exterior features making it more exciting as before.

Honda Civic 2022 Launch In Pakistan

As far as the launch of new Honda Civic 2022 is concerned, we know that, after a global launch, the auto giant used to launch the new generation after one year, hence, we can assume that the New Honda Civic 2022 could hit the Pakistani Market in 2022. But we here are trying to confirm you about the exact arrival date of Honda Civic New Generation in Pakistan.

Reports Of Sources About Honda Civic Arrival In Pakistan

The source claim that, the Atlas Honda is gearing up to bring the new Honda Civic 2022 in Pakistan in the month of April 2021 which means that Honda Civic is 7th month away to be seen on the Pakistani roads. As far as the price of New Honda City in Pakistan is concerned, the car will be priced between Rs 52 lac to Rs 55 lac in Pakistan. This price tag is comparatively high than Hyundai Tucson and Kia Sportage and will definitely affect the sales of Honda Civic. However, the new and updated specs and features in the Honda Civic might attract the consumer to prefer this Honda sedan over others in the market.

Honda Civic Comes With Brazing Technology

According to some experts, the Honda Civic says different about the arrival of Honda City in April 2022. They say that, the Atlas Honda lacks the technology for manufacturing and assembling of the new Civic that's why the Honda Civic is assemble and manufactured internationally using the new technology called Brazing.

What Is Brazing Technology

The aluminum roofs instead of welded, are brazed by filling the binding/filling material in the side panels and roof panels. In this way the ditch is eliminated and shows the smooth surface and transitions. In welding, the base materials are heated and jointed whereas in Brazing panels are not heated which gives best finish and fit.
Brazing also joins the two panels in continuity providing better seam, rigidity and protection against dampness/ moisture. The brazing also reduces the finishing work before painting of the vehicle. The plastic molding is also eliminated from the supply chain in the brazing technology. The whole work of Brazing is done by very sophisticated laser-guided multi-axis robots and it cannot be done manually. The robot passes a thin material in the form of wire which is 1 t0 3mm thick and the gap between two panels is filled by laser beam. The solid material becomes solid and makes the joint smooth. Another robot is used for the verification and check of the quality of joints after completing the brazing process. This robots check the quality of joint by scanning.