Honda Bike Prices Increased Again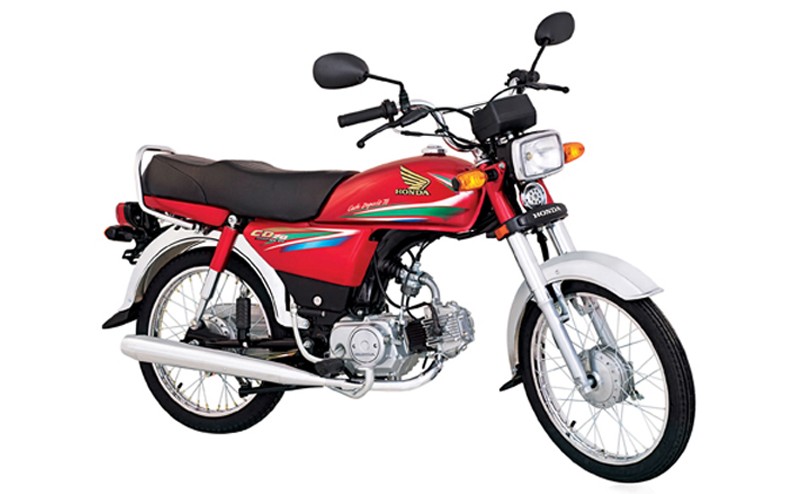 The Honda Atlas has announced a price hike on its bikes once again. The motorcycle manufacturer has increased its bike prices for the second time in two month duration. The company will implement new prices of Honda Bikes from 1st October 2021.

Honda Bikes New Prices 2021

According to new price hike on the bikes of Honda, the popular bike Honda CD70 price is increased by 4,000 Rs and the old price of the bike is 86,900 Rs and now its new price will be 90,900 Rs. The Honda CD 70 Dream price is also increased by 4,000Rs and its new price will be 97,500 Rs while the old price of this bike was 93,500 Rs.

The Honda Pridor Price is increased by 5,000Rs and now it will cost 125,500Rs while its old price was 120,500Rs. The second most popular Honda bike, the Honda CG 125 price hiked by 5,000Rs and its old price was 142, 500 and its will now cost 147, 500Rs.

The price of Honda CG 125SE saw an increase on its price by 6,500Rs, the previous price of the bike was 170, 500Rs and now it will be sold at the price tag of 177, 000Rs. The Honda CB 125 FR price is also increased by 6,500Rs and its new price becomes 212,000Rs and previously its price was 205, 500. The Honda CB 150F also saw a price hike by 6,500Rs and now priced at 267,000Rs as compared to its old price which was 260,00.

Finally, Honda has also increased the price of Honda CB 15F-SE by 6, 500Rs getting its new price 271,000Rs and its old price was 264,500Rs.

The complete price difference of the Honda bikes is given below in the table.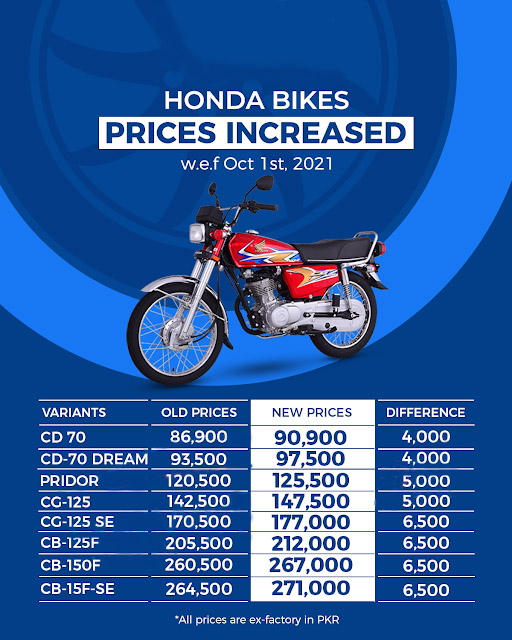 Stay connected for latest updates, news and articles from the international and local auto sector. You can also check the bike prices and car prices for all used cars and new cars here and also check the car comparisons as well.