How Toyota Hilux Knocked Isuzu D-Max Out Of The Market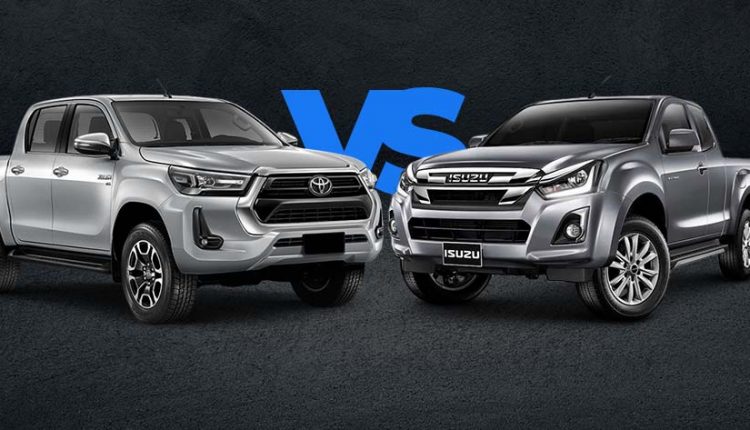 For years, Pakistanis had only one choice for an off-road pickup truck, the Toyota Hilux. When Isuzu introduced the D-Max in 2018, we had high hopes for the new pickup. But things never took off for Isuzu's truck as Toyota didn't give it a chance.
Sales of Isuzu D-Max
Isuzu D-Max did sway some buyers, just not enough to gain a footing in the market. By 2020, D-Max had acquired a 15% share of the pickup truck market. In just a year, the off-road vehicle lost so many sales; the market share dropped to 4% as of today.
During the first three months of this fiscal year (July to September 2021), Isuzu could only sell 131 units of the D-Max. The company sold 96 units during the same period last year.
Isuzu D-Max
Sales of Toyota Hilux
Toyota Hilux, on the other hand, was already a tried and tested market product, which only got better with time. As per the PAMA report, a total of 3,209 Hilux units have been sold during the first three months of this fiscal year. Last year, the number was 1,702.
Toyota Hilux
On one side, we have 3000+ sales of Toyota Hilux. On the other, we have only 131 sales of Isuzu D-Max. See the big difference?
Toyota Hilux will continue to enjoy being the number one single cabin pickup truck in Pakistan, no question about that. Isuzu D-Max could not and would not be a threat to Hilux. Now, some other car companies have their eyes on this segment. MG and Changan are testing their pickup trucks, MG Extender and Changan Hunter, to launch them in the local market. Even if they do, it will take these newbies to do more than D-Max to take over Hilux.