How We'd Spec It: 2022 Lexus LX600 SUVs for On- and Off-Road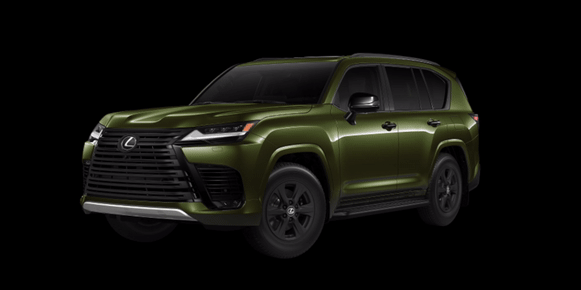 Lexus recently released the online configurator for the new 2022 LX600, so naturally we set out to build our ideal versions of this luxury version of the 300-series Land Cruiser. Although there's only one powertrain available, the LX600 is offered in a variety of trim levels and configurations ranging from the two-row base model to the F Sport to the four-seat Ultra Luxury model. While each of our editors chose different trim levels for various reasons, you'll notice that two of them gravitated to the same distinctive exterior color. Let us know how you'd spec your own personal LX600 in the comments below.
I won't buy an off-road vehicle unless going off-road is part of the plan. I'm gutted we're not getting the new 300-series Land Cruiser, but the LX600 can be had in a similar configuration. I've chosen the Premium model, the second tier in the five-rung price ladder. This trim lacks Automatic Height Control, which gets in the way of aftermarket suspension mods, and it also offers the $1295 Appearance package that blacks out the exterior trim and that massive grille. Crucially, this package is a prerequisite for the no-cost 18-inch wheels and tires I'd want for the benefit of having actual sidewalls. I've chosen Nori Green because I'm in the "anything but monochrome" camp, and I skipped the Interior Upgrade package. The standard leather and open-pore wood setup is attractive, and I'd rather have a center console than a Cool Box. Add another $220 for all-weather mats, and my spec comes out to $97,860. My only regret: I wish I could have added these options to the base model, because its two-row seating offers more cargo capacity than the three-row Premium.