Hyundai's New Grandeur – A Hope For Sedans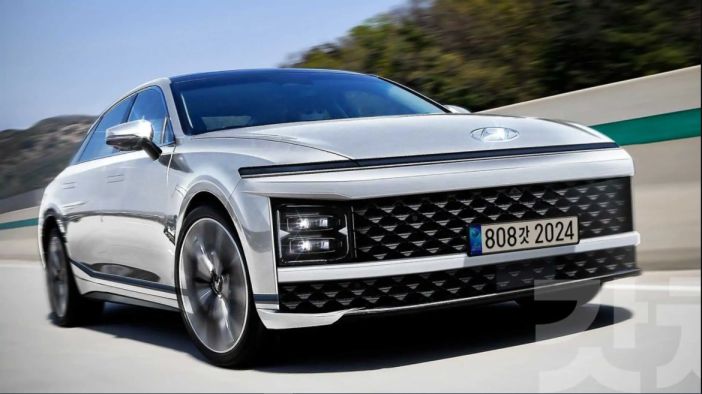 There is hope for sedans, after all. In current times, both locally and internationally, crossover SUVs are dominating the markets. People love to get a new SUV for them, and it seems that the era of sedans is dwindling. However, Hyundai's new Grandeur is a ray of hope as rendering, and spy shots of this luxury sedan is a treat to watch.
Hyundai global is planning to launch this car in the next two years. The vehicle will offer an experience of a spacious sedan to the consumers. The car, which was launched in 1986 for the first time, has a long heritage to show. The new renderings, prototype and spy shots of the car highlight Hyundai's ambitions for the car.
The car was last seen in the US in 2018 when Hyundai silently discontinued the slow-selling sedan. However, Hyundai believes people are ready for this new luxury sedan. And that is why the company is spending a lot of time on the car, and excitement is increasing worldwide with every leaked spy shot of the vehicle.
Styling and Look of Hyundai Grandeur
The spy shots and rendering of Grandeur prove that Hyundai has decided to go bold while paying tribute to its past. The camouflaged unit hints at rather interesting vertical headlights with a massive front grille.
If you come to the back, an LED lightbar on a broad trunk gives it a proper sedan look. And the rear three-quarter window is a tribute to its past heritage while showing the luxurious side for the future.
Hyundai Sedans in Pakistan
Hyundai has launched two sedans in Pakistan, Hyundai Elantra and Hyundai Sonata. The former is a C-Segment car while the latter lands in D-Segment. And the sales numbers show that the people are loving them, Sonata a bit more though. As mentioned earlier, Grandeur will hit the international market after two years, so its potential arrival in Pakistan is quite far away.