Is KIA Stonic Launching in Next Few Days?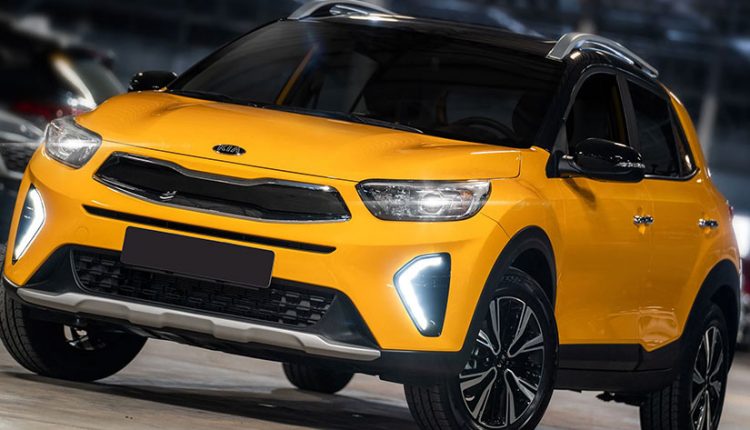 KIA Stonic has created a serious buzz since we shared its pictures at Karachi port with you. And after that, there have been other pictures, updates on its potential launch. Furthermore, there have been guesses over its price. In short, the local market and consumers are waiting for this new subcompact crossover SUV rather excitedly. 
And keeping the excitement high, we have another update for you, and yes, you guessed it right, it is about its launch. As per our sources, just like winters, the launch is near. The sources told us that KIA Lucky Motors has sent invitations to its dealers for the unveiling of Stonic. "The event is going to be held on November 5th in Karachi," the source claimed, adding that the company will share the specs and features of the car with the dealers.
So, if we believe the sources, the launch is just a few days away because the official launch will happen soon after unveiling to dealers. Hence, we should expect the car launch in next week. Another reason for believing the sources is that the pictures of KIA Stonic, being transported from Karachi to Lahore dealerships, have surfaced online.
All in all, fingers crossed, and the wait is ON!
Specs and Features of KIA Stonic
Here are the unofficial specs and features of the upcoming car.
Engine and Transmission
As we have told you earlier, KIA will launch Stonic with a 1400cc MPI engine, producing 100hp and 130Nm torque. The car has a 6-Speed Automatic Transmission with Front Wheel Drive (FWD) drivetrain.
Exterior
The vehicle has LED Headlights and LED DRLs with 16-inch Alloy Wheels. And interestingly, the car has a Sunroof in it, increasing its appeal to the consumers. Furthermore, the vehicle has a Smart Key entry option.
Interior of KIA Stonic
The first thing you will notice is an 8-inch Floating Infotainment Touchscreen on the dashboard. If we talk about AC, the crossover has Single-Zone Auto Climate Control in it. Another notable features are Cruise Control and Push Start in the car.
Safety
And now, the most important aspect, the safety features. The upcoming crossover has 2 Airbags, ABS + Vehicle Stability Management (VSM) and Hill Start Assist. Moreover, the car will come with Rear View Camera and Front + Rear Parking Sensors. So, it means the car would be extremely safe for you and for your family for travel.
Price
There is no official information about the price of KIA Stonic; however, we guess that the price range of this vehicle will be between Rs35 to Rs40-lacs. So, let's see and hope for the best.