Is Pakistan Ready For Electric Vehicles?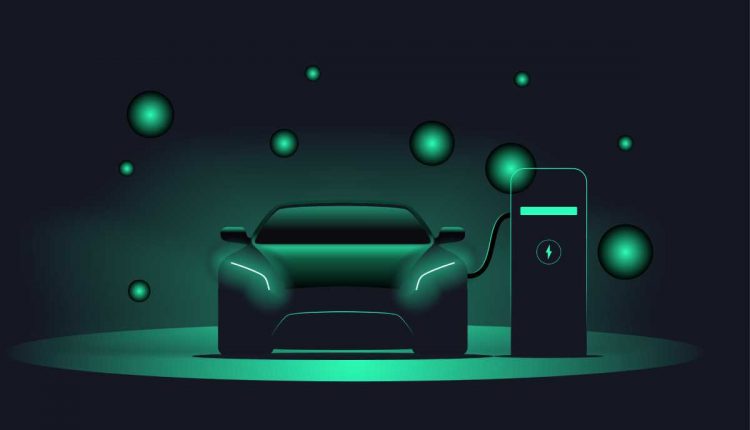 By now, almost everybody has heard about Electric Vehicles or EVs in Pakistan. More and more people are buying Audi e-tron. There is at least one Porsche Taycan in most rich neighborhoods. Some have even imported Teslas into the country.  But EVs are not for only the rich, we also have affordable electric bikes. (Thanks Jolta!) So, EVs are the latest buzz towards a carbon neutral future, or are they?
The government of Pakistan has offered tax breaks on electric vehicles and their parts. For one year, the import duty on electric cars has been slashed from 25% to 10%. Additionally, the import duty on electric car parts has been reduced to only 1%.
The EV policy seeks to introduce around 500,000 electric rickshaws and motorbikes. On top of that, it will further bring 100,000 electric cars, vans and small trucks onto the road by 2025. However, one question remains: is Pakistan ready to be electrified?
Challenge # 1: Power Crisis
Everyone, local and foreigner alike, are all too familiar with Pakistan's power crisis. Pakistan's electricity shortfall was between 7,000 to 8,000 megawatts this summer. Load shedding (or rolling blackouts) is a harsh reality that Pakistanis have to deal with whether they like it or not.
A majority of the power grids appear to be fragile and outdated. One only has to sneeze on the power cables in order to trigger a major power outage. If that's not the case, then a transformer will eventually decide its time has come to join its companions in the transformer heaven.
Electrifying a vast majority of vehicles on the road means there will have to be an EV charger at every major shopping mall, gas station, and at regular stops. That will spell disaster for the country's aging power grid which is already overburdened.
If Pakistan wants an electric future, it will have to update its existing power grid, and then multiply the power generation.
Electricity has to become more affordable. Honestly, if we look at the current pace of matters, these goals appear to be too ideological.
Challenge # 2: Price of EVs
Electric vehicles are entirely zero emission vehicles. Their running costs are highly economical compared to conventional vehicles. However, their selling price is in crores.
Porsche Taycan is easily more than 4 crores. That price tag is a deal breaker for countless people.
Even the "affordable" EVs are out of question for us. Honda E, for example, is priced at $32,500 for the base model. Convert this into Pakistani rupee, add the customs duty, the shipping charges (including insurance), the wharfage costs, and you are looking at a price tag well above 62 lacs at the current exchange rate.
Challenge # 3: Range Anxiety
Another glaring problem is range anxiety. With every kilometer driven, most EV owners grow paranoid of running out of battery juice. This is made even worse since batteries store less charge as they age. Gas stations can be easily found after traveling a certain distance. But, there are barely any EV charging stations in Pakistan.
If you were to run out of fuel in your vehicle, another motorist could bring you a jerry can and presto and you will be back on the road in no time. The same cannot be said about electric vehicles. Once you run out of charge in the middle of nowhere, it is best to hope that your phone's battery outlasted your EV so you can call for help.
Challenge # 4: Life of EVs
"How long will electric vehicles last?" A typical vehicle can last the owner decades if maintained properly with genuine parts. If the owner has enough mechanical knowledge, he can also work on vehicle himself. Can the same apply to electric vehicles? Most likely not.
EV parts are prohibitively expensive and servicing may only be done by qualified EV mechanics (electricians?). The maximum lifespan of a lithium battery is up to 10 years. That also varies from manufacturer to manufacturer and how the battery pack is treated by the owner. In short, EVs have a short lifespan and are not worth the investment.
We are not there yet.
These are only some of the problems stated above. Exploring each and every issue in great detail shall transform this write-up from an article to a fully-blown thesis. However, the answer becomes clear. Pakistan is not ready for the complete electrification of vehicles at this stage.
The challenges, lack of cost effectiveness and slow technological growth make it impossible for electric cars to gain dominance. The inflation is chomping a giant bite from people's wallets. This only makes EVs the 'rich men's club'.
We might not even see electric cars brought into mainstream traffic by 2050 like the rest of the world. Personally, I would prefer to swear by a fossil-fuel burning car that can be fixed with some tools and technical know-how.