Is Toyota planning something new for Fortuner & Revo?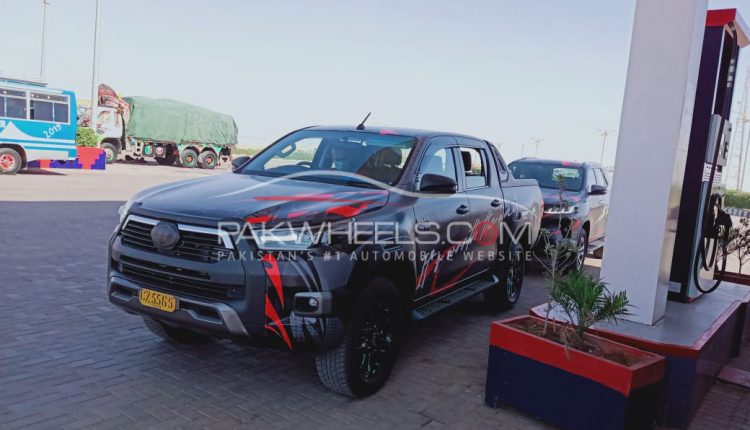 As the title suggests, we think there is something cooking. One of our community members spotted two vehicles by Toyota Pakistan. Now you think there is nothing new in seeing a Toyota car on roads, as it is one of the biggest car companies in Pakistan. But wait, there is a twist. The spotted cars are Toyota Revo and Toyota Fortuner, but these are not the current ones in the country. 
The pictures show that both of these cars are new ones, meaning with the latest facelifts. The covered vehicles do not give much detail; still, they have us all excited. There are no updates or information about the launch of new facelifts or models of these two vehicles, but surely something is coming.
It is pertinent to mention that in these cars have already been launched in international markets. And this is very exciting, for us, for you and for all of us.
We tried to dig further and know more about these cars, but unfortunately, we cannot find anything more on it. So, like you, we have to keep our fingers crossed and wait for something from the company.
Toyota Fortuner & Revo Facelifts in Pakistan
In the last couple of years, Toyota Pakistan has also introduced facelifts of Fortuner and Revo, which created quite an excitement among the consumers. Both vehicles are one of the favourites in their segment and have a good following. Henceforth, a new upgrade or a facelift will be a huge news for the petrol heads in the country.
On the other hand, it could be a personal import as someone had imported these cars just for themselves, but it is unlikely. And the reason is wrapping, as people don't usually wrap their vehicles, especially if they are new ones. But nothing is impossible, so, again, let us all wait and see what Toyota Pakistan has in its bag.