Kia Ceed 1.0 T-GDi '2' 2021 UK drive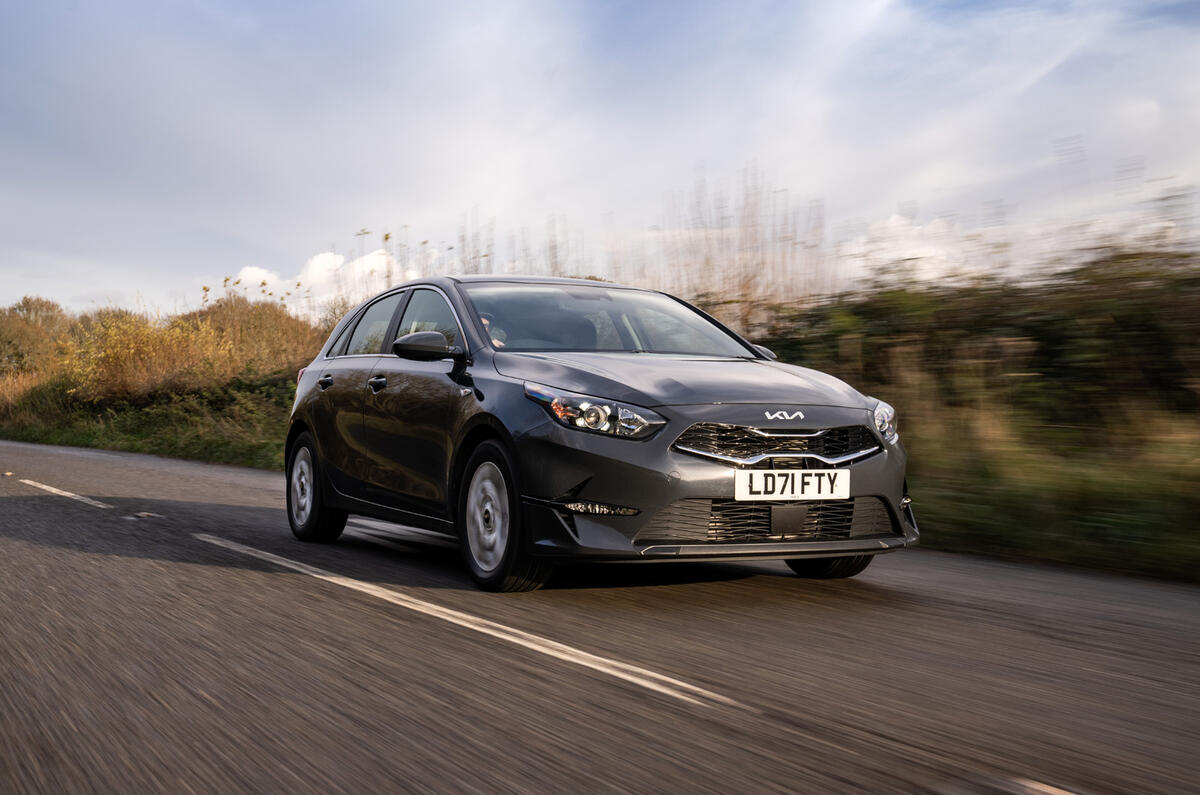 So here we find ourselves, staring at the facelifted Kia Ceed hatch with the new logo. And also trying to work out what else has been changed. The bumpers have been 're-profiled', which is normally corporate speak for 'altered ever so slightly'. And it's no different with the Kia – instead of a black section in front of the wheel that mimicked an aero opening, we've now got a more angular slash and foglight. The grille's also been tweaked with a different chrome treatment.
The changes are less dramatic at the rear, if that's the right adjective, to the point where I couldn't tell the difference and I had old and new images overlaid on each other. Not that this really matters – the Ceed was a pretty decent looking thing before and remains so.
Inside, there's a new touchscreen design with a simpler layout, but thankfully they've still retained physical controls for the volume and temperature control. There's even a cigarette-lighter power socket, still, in addition to the USB port – if nothing else, the surprise you get when finding that shows how much car interiors have come along in the past few years.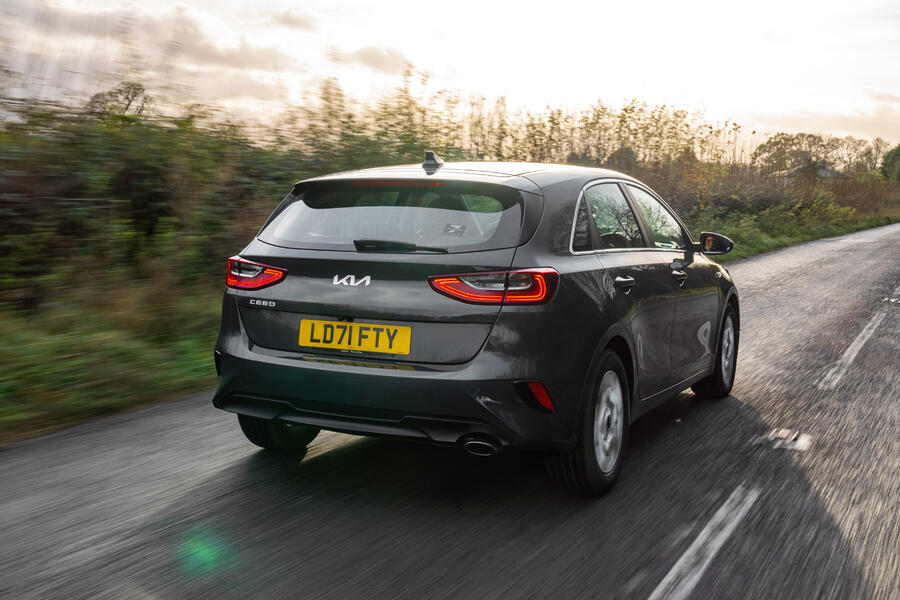 What's it like?
We're in the base 1.0-litre Ceed for this particular review, which is the least expensive way to get into the car. At just £20,105, it represents decent value and is over £2000 cheaper than the Ford Focus.
With 118bhp and 127lb ft, it's also competitive with the Focus's output. The 0-62mph sprint takes 11.2sec, down on cars like the Focus and Citroën C4, but not overly so. In fact, the Ceed's more leisurely acceleration feels well suited to its character: with an engine that is reluctant to get going (mid-range punch doesn't come easily), you're better off just enjoying the view.
Peak torque is apparently available from 1500rpm, and the motor uses a high-pressure direct injection system mated to a single-scroll turbocharger, but in practice it struggles to respond swiftly below 2000rpm.
Not that the three-cylinder becomes coarse if you rev it. Mated to a six-speed manual, it's a remarkably civilised lump that patters away in the background but never becomes intrusive, even in the upper echelons of the rev range. There's little point in going there, though, as you won't find any extra pace.
Riding on 205/55 R16 tyres and wheels, the comfort level is also impressive. It flows across sharp bumps and longer undulations easily, rarely feeling flustered. Body roll is well controlled, to the point where it all adds up to a car that feels much more expensive than its £20k list price would have you believe.
Should I buy one?
Despite Kia morphing into a less value-driven manufacturer, and justifiably so, this base Ceed has managed to maintain that do-it-all-for-nowt attitude that Kias of old had, but without feeling like a pastiche of itself. There's a decent honesty about it.
It lacks the outright handling sophistication of a Focus, but it gets much closer to how that Ford drives and steers these days. Despite what the marketing department might want you to believe, the new badge doesn't alter any of this. But then it also doesn't give you a reason not to look at the Ceed. This is a great entry point into the Ceed family.