KIA Stonic Against Hyundai Elantra – A Comparison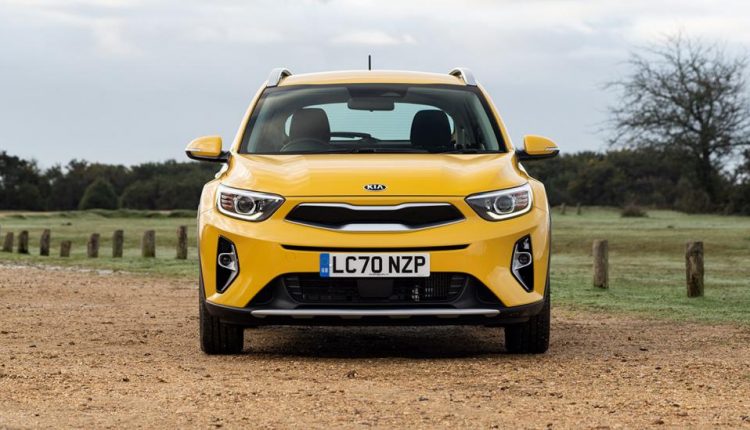 And in this article, we will compare KIA Stonic with Hyundai Elantra GLS. As mentioned in previous articles, one is a B-Segment Subcompact Crossover SUV, while the second one is C-Segment Compact Sedan; however, both have a similar price bracket. 
Hence, without any further delay, here is the comparison of these vehicles.
Dimensions
The Crossover by KIA will be 4140mm Long, 1760mm Wide, and 1520mm High with a 2580mm Wheelbase. On the other hand, Elantra is 4620mm in Length, 1800mm in Width, 1450mm in Height with a 2700mm Wheelbase. And not so surprisingly, Elantra has more length and width but less height against Stonic.
Engine
Stonic will come with a 1.4 MPI engine, which generates 100hp and 133Nm Torque, while Elantra has a 2.0MPI engine, producing 154hp and 195Nm of Torque, giving a clear dominance to Hyundai's sedan. However, both vehicles are mated with 6-Speed Automatic Transmissions and have Front Wheel Drive (FWD) Drivetrain.
Exterior
The Stonic has LED Headlights with 4-Strip LED DRLs and Halogen Foglamps. Meanwhile, Elantra comes with Tetra LED Front lamps, LED DRLs, while there are no Foglamps. The Alloy Wheels Size in both vehicles are 16-inch, and Tyre Size are 195/55/R16 in Stonic and 215/55/R16 in Elantra.
Interior
The size of the MID LCD Display in both cars is 4.2-inch, while the size of the Infotainment Touchscreen in Stonic is 8-inch compared to 7-inch in Elantra. The seat material in Stonic is Fabric, while it is Leather is Elantra. Furthermore, Driver Seat Adjustment in KIA's SUV is 6-Way Manual, while it is 8-Way Powered in its competitor.
Lastly, both cars have Keyless Entry, and Cruise Control, while AC in Stonic is Auto against Dual Zone Auto in Elantra.
Safety
Both vehicles have Dual Airbags, Traction Control, Hill Assist, Stability Control, ABS + EBD, Tyre Pressure Monitoring System (TPMS), and Rear Camera. The sole additional safety feature in Stonic is Rear Parking Sensors.
Price
The current price of Elantra GLS is Rs3,899,000, while sources have said that KIA Stonic will hit the market in the price range of Rs35-40 lacs.