Locally Assembled Proton Saga has More Features Than CBU?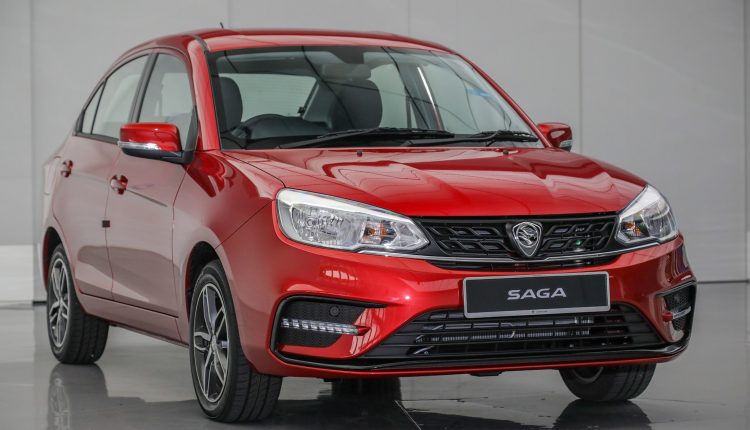 A couple of weeks, we told you that Al-Haj Automotive/Proton Pakistan has started the local assembly of Proton Saga as CKD kits arrived from Malaysia. Furthermore, the delivery of the car was started from the first week of November. 
Now Proton Pakistan has made a rather strange announcement, saying that there are more features in the locally assembled car than the CBU units. The statement is odd because most companies reduce options in CKD variants against the CBU ones in Pakistan. So, it is a welcoming step from Proton Pakistan.
All-New Features in Proton Saga
In a social media post, Proton Pakistan has shared the details of all-new features in CKD Proton Saga. And these features are:
The first one is Centre Console With Arm Rest, made of leatherette. This Arm Rest provides driving comfort, additional storage space and enhanced connectivity with extra USB ports.
The next one is Front Parking Sensors, which ensures a safer ride along with a smooth parking experience for the owner. It is pertinent to mention that this feature was only offered in the Top of the Line ACE variant, and now it has been made standard.
The third new feature is NVH Front Guard, which reduces noise, vibration and harshness inside the car. This makes the driving experience very comfortable and silent.
Along with the front guard, the company has also installed Rear NVH Guard inside the trunk lid. This will further safeguard the driver from noise, vibration and harshness.
And the final additional feature is Stabilizer Bar or Strut Bar. This feature will enhance the stability of the car and reduce body roll. This bar will be highly beneficial for travel on motorways and highways, making the drive smoother and stabilizer.
As mentioned earlier, these are indeed great new additions in the locally assembled Saga, and this has set a new bar for other car companies.