Mercedes Suspended V-8 Sales over 'Quality Issue,' AMG Boss Says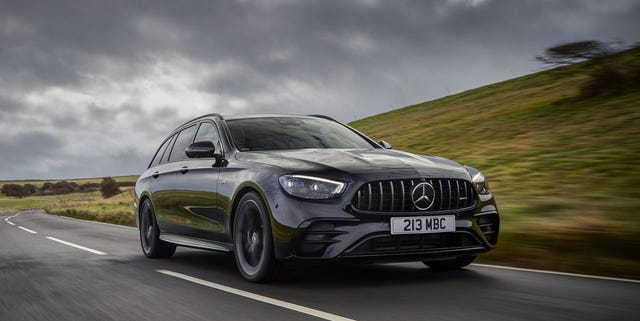 When Mercedes abruptly pulled the vast majority of its V-8 models from the U.S. market for the upcoming model year, it did something not just bizarre in the conservative auto business but unheard of in any sector. It's certainly not typical for a large automaker with huge manufacturing capacity to close the ordering books on its most popular and profitable products—especially when many of those models have recently debuted. As for why, the company can't seem to get its story straight.
Reached for comment in August when the news first broke, a Mercedes-AMG spokesperson provided the following carefully parsed statement:
"The Company's prioritized focus to comply with various global, external and internal requirements, as well as several other factors, including but not limited to challenges in the supply chain, have an impact on the offering of the product portfolio in various markets.
• Mercedes-Benz is exploring every opportunity to solve the challenges at hand as soon as possible.
• We will be working closely with our dealers and customers to help alleviate any inconvenience resulting from delays.
• We are working on a solution as quickly as possible.
• Depending on the market, this concerns different model series for model year 2022. Please understand that we will not comment further on this matter."
Ahead of the Munich IAA auto show, though, Road & Track sat down with Mercedes's head of the Top End Vehicle Group, Philipp Schiemer. Schiemer, who oversees Mercedes-AMG, Mercedes-Maybach, and the G-class, said that he couldn't provide more info than that information-light official statement. Despite that, his response suggested a different reason than what we've heard so far.
"I cannot provide you with more details. It's a quality issue. We are updating our vehicles every year, and we are not satisfied with the quality. And for us it's quality first. So we have to do some retesting and this is the process we are in at the moment. So it depends from model to model," Schiemer said, noting that the V-8 S580 is still being offered in the U.S. "So it's from vehicle to vehicle, from country to country a different kind of situation."
Asked whether he could elaborate on the quality issue, Schiemer replied bluntly: "No."