MG ZS EV Becomes Best Selling Electric Car In Australia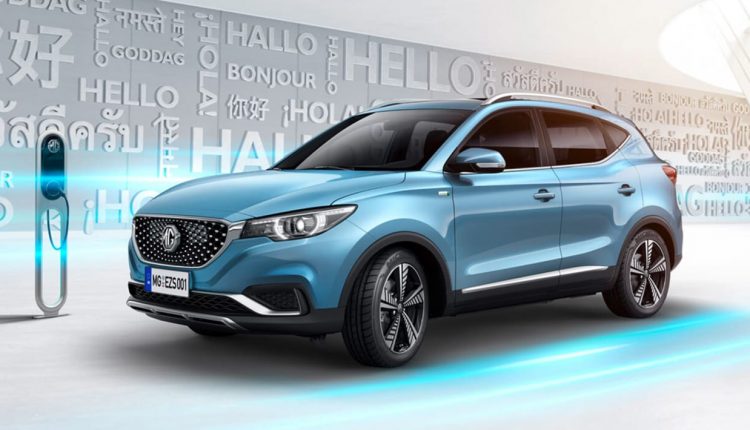 The Australian government is slowly phasing out petrol-powered vehicles. And so EVs (Electric Vehicles) are becoming a thing in the country. EV sales in Australia have gone up by almost 200% in 2021, and guess which EV is topping the charts? The MG ZS EV of China.
EV Sales in Australia
Australia's Federal Chamber of Automotive Industries recently posted the car sales of 2021. As per the report, a total of 5,149 EVs were sold in 2021, out of which 1,388 were MG ZS EVs. That's 27% (more than a quarter) of the overall sales.
However, industry experts believe that the Tesla Model 3 is the top-selling EV in Australia. But they can't say for sure because Tesla does not provide its sales data to the Federal Chamber of Automotive Industries. Out of all the other EV sales, the Chinese MG ZS EV has been officially declared the best-selling EV of Australia.
The best-selling EV is not only a non-Tesla, but also the cheapest one in the market. But what's more surprising is that the second-best is entirely on the other side of the spectrum. It's the most expensive EV in the Australian market, the Porsche Taycan.
Here are all the 2021 EVs sales from the Federal Chamber of Automotive Industries report, from highest to lowest. See how MG ZS EV beat the best of the best EVs by a big margin.
Search
EV Model
Sales in 2021
MG ZS
1,388
Porsche Taycan
531
Hyundai Kona
505
Nissan Leaf
367
Mercedes-Benz EQA
367
Hyundai Ioniq
339
Mercedes-Benz EQC
298
Mini Electric
291
Kia Nero
217
Volvo XC40
207
Hyundai Ioniq 5
172
Audi e-tron
108
BMW i3
67
Mazda MX-30
63
BMW X3
62
Renault Kangoo
45
Jaguar I-Pace
44
Lexus UX
43
BMW iX
35
ZS EV is also the cheapest electric car in Pakistan. MG launched the compact crossover last year and sold a limited number of CBU (Completely Built-Up) units. Unlike its sibling, the MG HS, ZS EV is not a common sight in the country. So far, we haven't seen many ZS EVs on the roads. But then again, EVs are not a strong pursuit of our local market.
MG ZS EV's highest sales in Australia show the real potential of the electric car, and that's flattering for MG Pakistan.