Most Expensive Porsche 718 Cayman GT4 RS Costs $218,485
The new Porsche 718 Cayman GT4 RS is the fastest, most hardcore street-legal Cayman that ever Caymaned. It's also the most expensive with a starting price of $143,050 once you add in the delivery fee. That not-insignificant sum will get you a glorious 493-horsepower (368-kilowatt) flat-six engine, a dual-clutch transmission, and a tuned suspension designed to inhale corners. We suspect that will be enough for many people.
But, this is Porsche so you know there are options. Lots of options. Lots and lots of very expensive options. In fact, jumping into the Cayman GT4 RS online configurator, the very first option is no less than $41,070. With a leadoff like that, you know this will be a rousing most expensive journey, and boy is it. By the time all the boxes are checked, we'll add the equivalent of a new Cayman S in extras, and that doesn't include non-specific accessories like $6,000 in luggage. So yeah, buckle up for this one.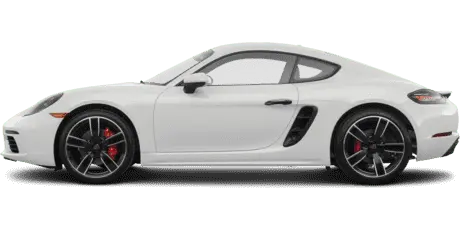 save over $3,400 on average off MSRP* on a new Porsche 718 Cayman shop now
What the heck is that $41,070 option at the beginning? It's Porsche's custom color feature, allowing buyers to create literally any color they want for their car. Going that custom also requires the Weissach package, adding all kinds of carbon fiber among other things. The custom color choice requires the Leather/Race-Tex interior, because you can't have a special exterior without a posh greenhouse.