New Suzuki GD 110S is Here with "Modern Graphics"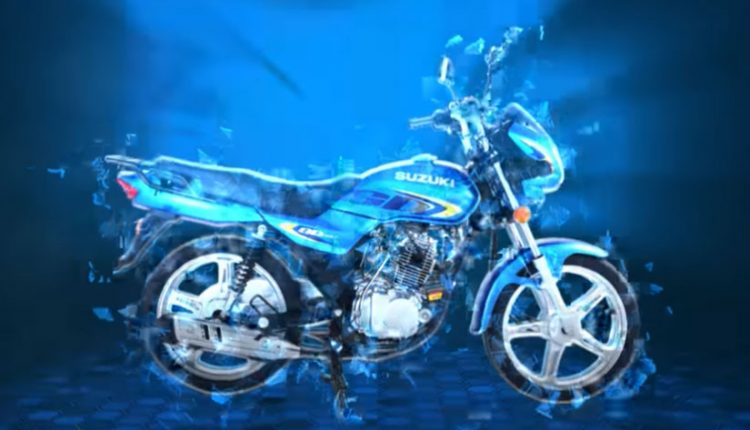 A few days ago, Pak Suzuki teased a new look for one of its bikes and asked the viewers to guess which one. Most Suzuki followers replied that it'd be the Suzuki GD 110S, and they were right. The company has confirmed our prediction and revealed the "sleek new look" of the GD 110S bike.
Suzuki has said itself that the bike has modern graphics and a stylish new look. So, before everyone starts asking what's so new in the new Suzuki GD 110S, we already know the answer: nothing! It's the same motorcycle with a new sticker and a cool blue color. Here, have a look! 
Price of Suzuki GD 110S
After the recent Suzuki bike price hike, the old GD 110S model now costs Rs. 194,000. How much will this new model cost? Pak Suzuki didn't say. We'll update you on the new price as soon as the company reveals it.
An interesting fact about the GD 110S bike that most people don't know is that it comes as a CBU unit in Pakistan. That's why it's pricier than the locally produced Suzuki bikes. It's been seven years since the bike was first launched in Pakistan, and it is one of the better city bikes we have in the market.
This thing of launching bike models with new stickers and colors has become a custom. Almost all bike companies do it. After all these years of crying and whining, the public has now started to laugh about it.
What do you think about the not-so-new Suzuki GD 110S? How do you like its "modern graphics" and "stylish new look"? Do you think the company will increase the price and sell the new model for more rupees than the old one? Share your thoughts in the comments; let's all have a good laugh!