New Vehicle Import Reached ALL TIME High in FY21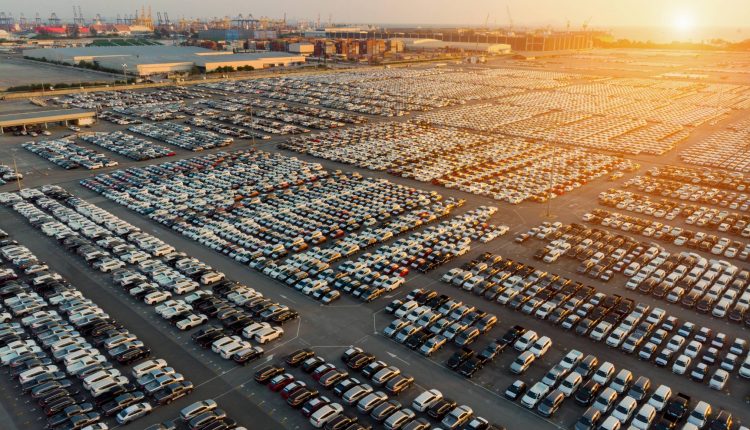 Pakistan has witnessed all time high import of vehicles in Fiscal Year (FY) 2021. The jump has been observed after record breaking spending of foreign exchange on highest-ever of new automobiles in 2020-21 on strong demand. It was followed by revival of used cars import. Furthermore, the entry of new Chinese and Korean players in the local market coupled with low interest rates boosted the auto industry and imports. Meanwhile, used imported vehicles and locally assembled vehicles by old players also enjoy high demand.
New Vehicle Import Data
As per data, the country imported 10,513 units of new cars, jeeps, vans, pickups, two-wheelers and buses in FY21. In comparison, Pakistanis imported 1,680 units in FY20, 3,716 units in FY19 and 7,424 units in FY18.
Also, for the first time in country's history, 390 new Electric Vehicles (EVs) and 19 used EVs were also imported in FY21.
During this fiscal year, new cars and jeeps saw the highest share of import. As per the statistics, 10,157 units were imported compared to just 893units in FY20, 2,427 units in FY19 and 3,758 units in FY18.
New Vehicle Import Bill
In overall automobile import bill stands at $2billion. The import bill of completely and semi-knocked down (CKD/SKD) kits for cars, bikes, and heavy vehicles is %1.6billion against $727million in FY20. Meanwhile, $386million were spent for import of used and new vehicles in FY21 as compared to $219million previous year.
Import Bill of CKD/SKD Vs CBU
Furthermore, in the first two months of current fiscal year (2MFY22), the import of CKD/SKD kits for local assembly of all vehicles have increased by 214% to $369million from $117million in the same period last year.
Meanwhile, the import of completely built units (CBU) saw an increase of 118% to $103million from $47million in in same period previous year. Moreover, the in personal luggage scheme, import of used cars, jeeps, vans and pickups increased to 29,276 units in FY21 from 16,455 in FY20. "Although the number was 29,990 units in FY19 and 73,640 units in FY18," said All-Pakistan Motor Dealers Association (PDMA) Chairman H.M. Shahzad.
He further said that majority of used vehicles had arrived under personal baggage scheme. "Only 946 motorcycles/scooters had reached Pakistan under transfer of residence scheme from FY18 to FY21," Shahzad added.
Answering the question about the boost in import of used cars and jeeps after a lackluster trend in FY21, Shahzad said importers took time to understand the government's decision of curbing used cars import. "They resumed the imports, especially of used cars up to 1,000cc in FY21 compared to FY20," he explained.