Now Remove Car Scratches in only Rs749 – PakWheels 11.11 Sale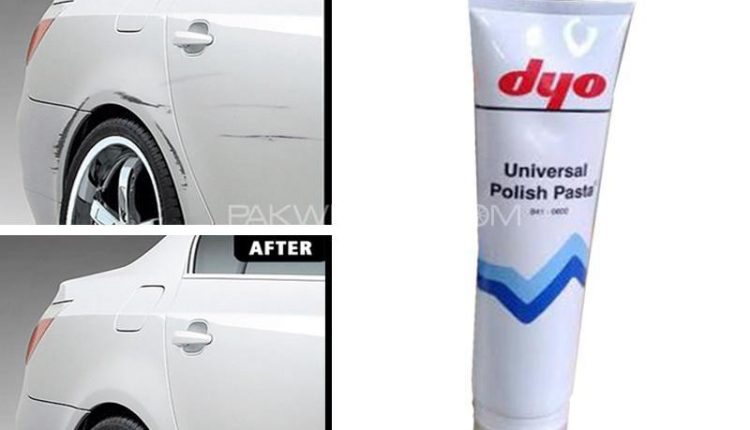 And we are here with another PakWheels 11.11 Sale and we will offer car care and car safety tools for you. Through these accessories, you will take car of your car very easily and conveniently. So, here are these products for you,
6 In 1 Ultimate Complete Car Care Kit
The first one is Royal Bloom 6 In 1 Ultimate Complete Car Care Kit and it is for you, if you really love your car and want it squeaky clean inside out. Furthermore, if you don't want to visit service station, this kit is for you. And after 47%, you can buy it in only Rs2,399, instead of original rate of Rs4,300.
Portable Car Heater
The Winter is Coming and this Portable Car Heater is the best option for you as it will not only provide you heat but also it is a defogger. The product can be plugged in 12V charger port, making it very easy to use. We are offering massive 65% discount, bringing its price down to Rs1,600 from Rs4,550.
Tyre Foaming Cleaner
Clean tyres enhanced the beauty of whole car and this Extra Large Tyre Foaming Cleaner is the best product for it. You just have to spray it on the wheels and tyres and clean it with fiber towels with ease. The tyres will look extra clean with this spray.  After 33% off, the new price is Rs799, compared to last price of Rs1,200.
Scratch Remover Polish
A clean car exterior is a dream of every car lover, however, keeping a car completely clean is almost impossible. Your car will ultimately get scratches due to different reasons and in most it is very difficult to remove them from car's body. But worry not, because we are here with the  Scratch Remover Polish Compound which will easily clean your vehicle. You just have to apply the compound on scratches and rub it with microfiber towel. Remember that this compound will only work on small scratches on the car's paint. We are offering 38% discount on it, and its new price is Rs749 against the old price of Rs1,199.
Premium Pressure Washer
If you want a professional car wash but don't want to visit the service station due to lack of time or other reasons, we are offering Premium Pressure Washer as a solution. This washer will clean your car instantly without any hassle and issue. After a 33% discount, you can own this great product in only Rs11,999 compared to its old rate of Rs18,000.
Universal Rear View Digital Screen
This Universal Rear View Digital Screen with Dual Cameras is a great product for you, if your don't have the Front or Rear cameras. This screen will give you view, both front and rear, making your drive easy, record your travel and making the parking convenient. The product can be simply placed over Rear View Mirror and it is a plug and play. You can buy it in only Rs4,499 against its original price of Rs5,500 as we are offering 18% off on it.
Digital Auto Tire Inflator
This Digital Auto Tire Inflator is an excellent product in time of emergency . For example, you are in a remote area or in a hurry but your tyre gets flat, you can simply plug this with tyre and inflate it with ease. On its LCD, you can see all the relevant information about air pressure. After 25% discount, the new price of this inflator is only Rs 4,500 against the last price of Rs6,000.
Tyre Air Pressure Gauge Meter
You are driving your car, you feel that the air pressure in tyre is low but there is no workshop near by; this Tyre Air Pressure Guage Meter is product for such times. You just have to put the guage with tyre nozzle and it will tell you the exact pressure in tyre. Furthermore, you can use it for checking tyre pressure on regular basis as driving on low tyre pressure is not recommended. We are offering 33% discount, bringing its price down to only Rs999 against original rate of Rs1,500.
Royal Bloom Shampoo & Tyre Gel
This Royal Bloom Shampoo & Tire Gel  is highly effective for the car wash. It quickly removes dirt, grease, oils, and stains from all surfaces without attacking moldings or attached parts. Furthermore, the tyre gel will give your tyres a whole new look, meaning this kit will clean every part, be it interior or exterior, of your car perfectly. After a discount of 29%, the price is reach down from Rs1,900 to Rs1,350.
Areon Gel Air Freshener
This Areon Gel air freshener perfume is perfect for car interiors as it makes them smell great. This Areon perfume eliminates odors and freshens the air, has a long-lasting fragrance that can remain up to 60 days, making your driving and journey experience excellent. We are offering 14% discount on it and its new price is Rs1,199 against the old rate of Rs1,399.