Now Wash Your Car Without Water – But How?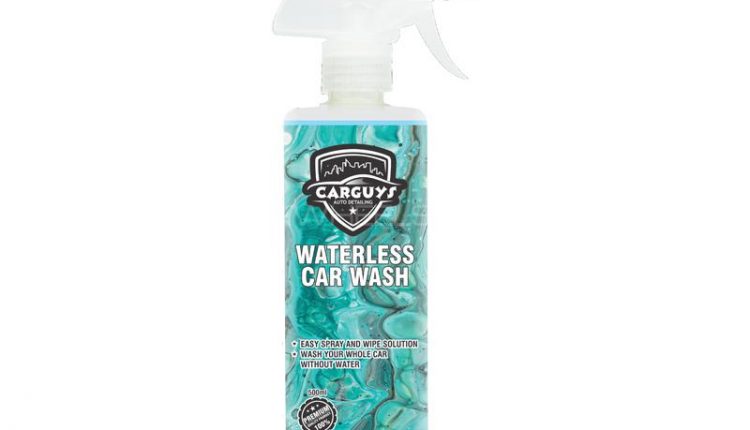 And we are back with new auto car care products and accessories. These products will help you wash your car, inflate tyres, and fill your interior with fragrance. Furthermore, these are available in very reasonable prices at PakWheels Auto Store. And best thing about these products is that we are offering discounts on almost all of them.
So, here are the products, you should have for your vehicle.
Waterless Car Wash
This is a great product for you, especially if you don't have time to go to service station for car wash, as this is a great convenience. This will remove all the dust from the exterior without any scratches, effect on paint or colour fade. You just have to spray it on the car body then spread it with a microfiber towel and BAM! here is a shining clean surface. Furthermore, it is a very useful in remote areas where water is not available for car wash. And with 25% off, you can buy it in only Rs720 compared to its original rate of Rs960.
Air Freshener
A car cabin with beautiful fragrance is a treat and this Areon Gel Air Freshener is a great product for this purpose. This 2-pack gel packet has a very rich fragrance and remained functional for 40 days, each. With 14% off, you can buy this amazing gel in only Rs1,199 against its original rate of Rs1,399.
Audi E Tron Floor Mats
The E-Tron is a top product from Audi, and it needs top-class floor mats to go with its interior. So, here we are with them, that will be a great fit, comfortable and have excellent quality. These mats will surely boost up the feel of E-Tron cabin. And you can be an owner of these mats in only Rs5,000.
Digital Auto Tyre Inflator
The demand of this product is high as it is portable, efficient and easy to use. You can use it in emergency situations with ease, especially when your car tyre gets flat and there is no workshop nearby. You just have to plug it in car's cigarette switch, set the required tyre pressure and switch it on, and within few seconds you will have a proper required tyre pressure. We are offering 25% discount on it and now you can buy it in only Rs4,500 as compared to its old price of Rs6,000.
Undercoating Spray
This Undercoating Solvent Spray is an excellent product to stop corrosion and reduce road noise in your car. You just have to apply the spray on the effected car parts and it will provide one-coat layer with no dripping, running or sagging. This will protects the save undercarriage of your car from rust and reduce its wear and tear. And best thing is that you can buy it in Rs2,500.