Paul Walker's Fast & Furious Supra Sold For Over Rs8.5 Crore
If you are a fan of the Fast & Furious movies, do you remember a drag race scene in the first movie between a Toyota Supra and Ferrari F355 Spider? Obviously, the hero (Paul Walker) wins the race in the end with Vin Diesel in the passenger seat. The same car has recently been auctioned for huge $550,000 (PKR 86,598,380), showing the fanbase of Paul Walker and this car
Modifications:
The car was built by an aftermarket tuner in California, painted in an original Lamborghini sourced orange colour with a lot of vinyl decals on the body, out of which the most famous is the one of the side known as the "Nuclear Gladiator". TRD bonnet, large rear wing, front splitter, side skirts and special 19″ wheels are part of the built.
This specific car was used in all the interior and exterior movie shots with Paul Walker behind the wheel. The movie producer used two same orange colour Supra cars in the first movie. One was the stunt car while the other was the hero car as here.
Appearances:
The same car also appeared briefly in the next movie, "2 Fast 2 Furious", when it raced against Nissan GT-R driven by Paul Walker. Although here it was wrapped/ painted in a golden colour exterior / some other visual modifications and was driven by a character "Slap- Jack ". After the shooting of the 2nd movie, the car was brought back to its original Orange appearance with all parts as in the first movie.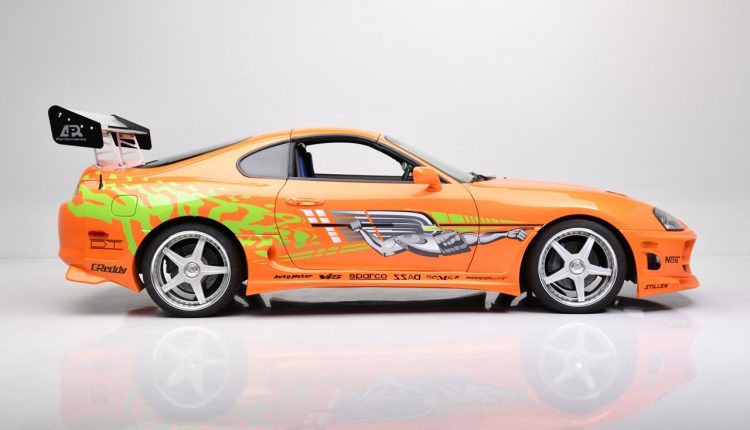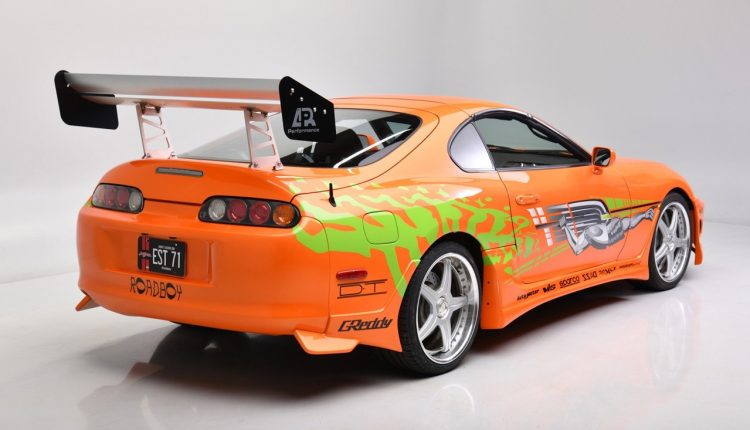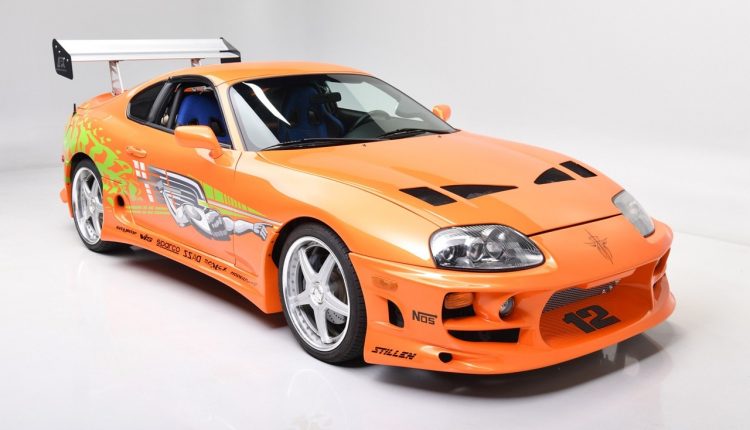 Engine and Transmission:
The stunt car was auctioned back in 2015 for $185,000 and was a non-turbo version 3L inline 6/ 2JZ-GE, around 220HP with a 5-speed manual. Meanwhile, this original 1994 Supra car comes with the factory 2JZ-GTE [ 320HP, 427NM] + 4-speed automatic transmission, although a short shifter has been used to make it look like a manual.