Prices of KIA Sportage & KIA Picanto INCREASED – Sources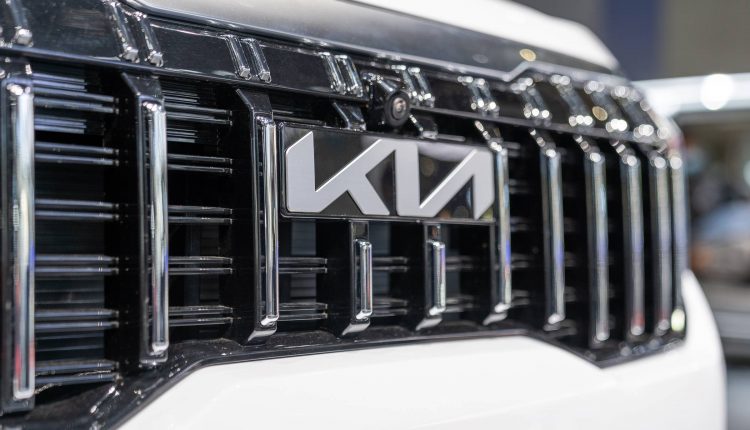 According to our sources and reports, KIA Lucky Motors has increased the prices of KIA Sportage and KIA Picanto. Although not confirmed, the sources have shared the update prices of these two cars by the company.
New Price of KIA Sportage
The sources claimed, the new price of KIA Sportage AWD is Awd Rs56,50,000, compared to old rate of Rs5,270,000, meaning it has seen a jump of Rs380,000.
Meanwhile the new rate of Sportage FWD is Rs51,50,000 against the old rate of Rs4,782,000, meaning it saw an increase of Rs368,000. Finally, the new rate of KIA Sportage Alpha is Rs46,50,000, compared to the old rate of Rs4,294,000, meaning it has seen an increase of Rs356,000.
New Price of KIA Picanto
Meanwhile, the price of KIA Picanto has also been increased. The new price of KIA Picanto A/T is Rs 21,50,000, against the previous rate of Rs1,922,000, meaning it has seen a hike of Rs228,000. Moreover, the revised rate of KIA Picanto M/T is Rs2050,000, against the old rate of Rs1,781,000. It means the price has been increased by Rs269,000.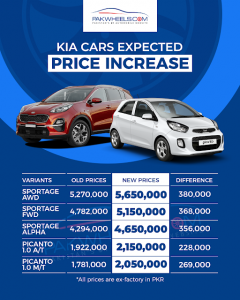 Again, we would like to mention that these are not official prices. We will update you once the statement comes from the company.
It is pertinent to mention that the increase in price was on cars. Earlier, today we reported that Toyota Pakistan CEO Ali Asghar Jamali also hinted a jump in the prices. He said that the prices of raw material, cost of freight and devaluation of rupee are the major reasons behind it.