Prince Pearl Over Suzuki Alto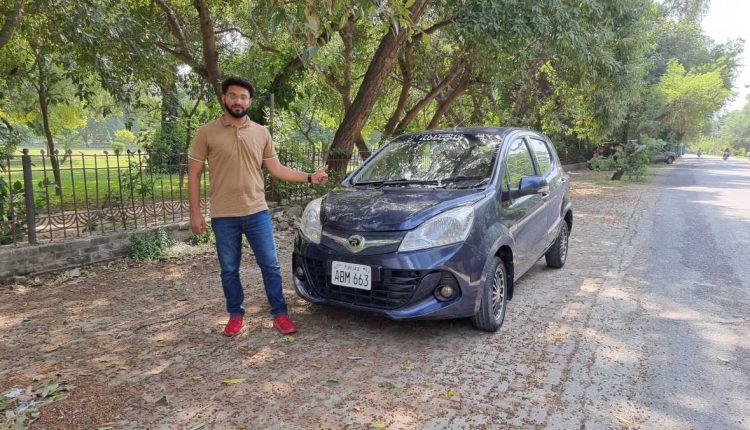 Today, we'll talk about one of the most criticized cars of Pakistan, Prince Pearl. We had only heard bad things about this car until we met this owner. He's the first one who is happy and 100% satisfied with his car. His happiness is so infectious that even we have started admiring Prince Pearl. Here's the full review.
Purchase & Price
The owner had a Suzuki Mehran for five years and wanted to upgrade from that. He had Suzuki Alto, Cultus, and Wagon R in his consideration. But he wanted to buy a new car for Rs. 12 to 13 lacs and all those options were a bit more expensive than that. Then he first saw a Prince Pearl 2020 model in his area, and it was love at first sight. After having a look inside, he sealed the deal with the seller for 12 lacs and 20 thousand rupees.
Fuel Economy
The owner is also satisfied with the fuel economy of his car. Prince Pearl 2020 gives its owner an average of 13 to 14 kilometers per litre in the city and up to 15 km/L on the highway.
Comfort
According to the owner, the car gets full marks in comfort. It's a comfortable ride for five passengers.
Handling
The owner has driven the car at the maximum speed of 140 kilometres per hour, and he says the ride was pretty smooth. So, handling is not an issue with Prince Pearl.
Maintenance & Parts Availability
The car's monthly maintenance costs around 2 or 3 thousand rupees, which is fairly economical. But the spare parts are not easily available in the market. Moreover, the company's after-sales service is not satisfactory.
Best Features
For a budget car, Prince Pearl 2020 has all the features you'd expect. Power steering, power windows, power mirrors, alloy wheels, LCD screen, and more.
Known Faults
Two things that the owner is not happy about this car are the AC performance and build quality.
Final Statement on Prince Pearl
In the words of the owner — "If the company fixes the AC performance and build quality of this car, it can definitely take down the Suzuki Alto."