Rejoice! Last Batch of Proton X70 is Almost Here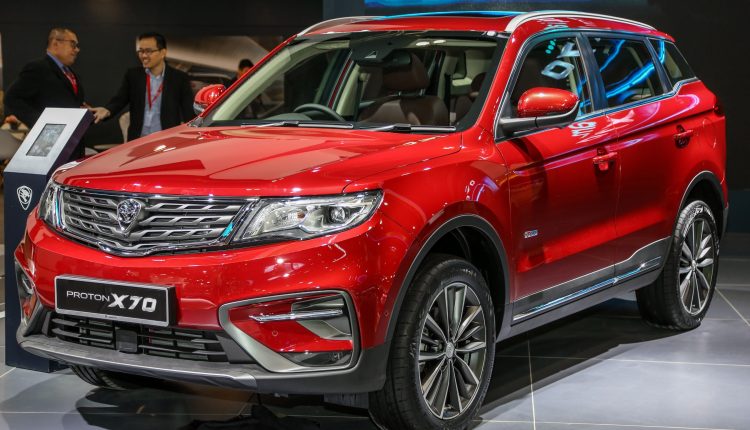 The series of good news seems to continue for Proton consumers. According to Proton Pakistan,  the final batch of Proton X70 CBU units has almost arrived in Pakistan. The reports suggested that the consignment of this SUV will reach Pakistan in next couple of days. 
The reports further said that the consignment has over 100 units that left Malaysia 24 hours ago. After this last batch, Proton will start local assembly of this compact crossover SUV in Pakistan. Since its launch, the company has facing issues in delivering their cars to its customers.
Along with the global auto industry, COVID-19 also hit Malaysian market and the government had to impose strict restrictions. The car industry remained shutdown due to the pandemic leaving direct impact on Proton Pakistan as company imports CKD kits from Malaysia.
The delay has caused a restlessness among its buyers as they have been waiting since December 2020, when company entered in local market. However, since last month, Proton Pakistan has been giving good news to the buyers. As the COVID-19 restrictions have been lifted from Malaysia, the CKD kits of Proton cars have started reaching Pakistan. As per the company, it will start locally assembled Proton Saga to its consumers from this month.
Locally Assembled Proton X70
The reports stated that Proton Pakistan will start local assembly of Proton X70 after this batch. Now that Proton's greenfield factory is up and running in Karachi, the company will hopefully start the local assembly of X70 as soon as the kits arrive.
As mentioned earlier, Proton's original plan was to start CKD assembly in the first quarter of 2020. But COVID-19 put everything on hold.
"Despite Covid-19 severely affecting our project timelines in Pakistan, demand for Proton models in the country remains high for both the Saga and X70 attracting a strong following. Al-Haj has received 2,500 orders for the Saga and over 2,000 orders for the X70, so we wish to thank the customers for their belief in our products and especially their patience and understanding over the delays in receiving their cars," said Roslan Abdullah, CEO of Proton.