Renault Mégane E-Tech EV Is an Innovative Compact Crossover for Europe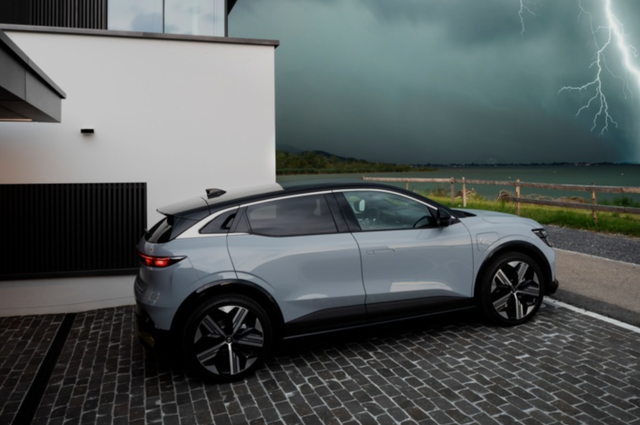 It's so easy to fall for a car with an accent in its name. French automaker Renault has been producing the Mégane since 1995, through four generations and multiple body styles. None of these have ever officially reached the United States. Yet we couldn't resist telling you about this one, the very handsome new Mégane E-Tech that was launched this week at the IAA auto show in Munich, Germany.
The regular Mégane comes as a hatchback, sedan, and wagon, but the E-Tech has become a taller crossover with its wheels pushed out to each corner, although only its front axle is powered. It has a relatively compact 165.8-inch length and sits on both a 106.3-inch wheelbase and Renault's new CMF-EV platform. An extra-low battery pack sits under the floor, and the company is particularly proud that this is only 4.3 inches in depth.
An usual and praiseworthy addition is the "Fireman Access" feature, which is claimed to give first responders an easier time in case of a fire or crash. Renault said the feature, developed in collaboration with French firefighters, allows a battery fire to be put out in as little as five minutes, compared with up to three hours for other EVs. The E-Tech has a switch under the rear bench seats to "enable the rescue teams to disconnect the battery from the high voltage circuit of the vehicle," Renault said. There's also a QR code on the vehicle's windshield that, when scanned, can give first responders information on where the battery and airbags are located and instructions to extricate injured occupants from the vehicle quickly and safely.