Smog Alert! 10x More Fine on One-Way Traffic Rule Violation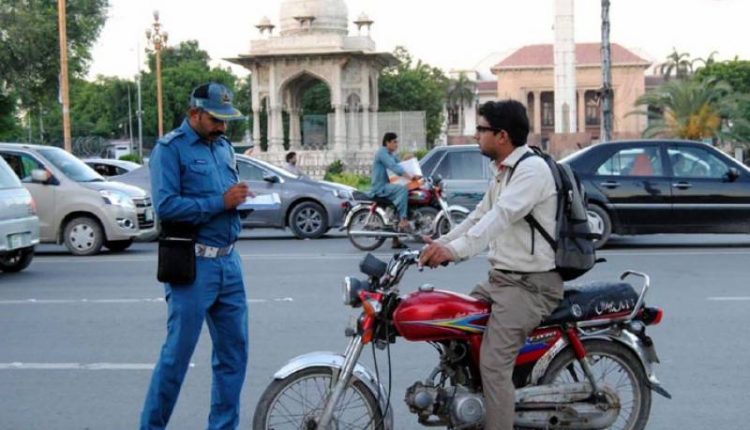 Air pollution strikes again! Smog is affecting the traffic flow in Lahore, and the citizens can't take it anymore. Multiple petitions have been submitted to the Lahore High Court (LHC) about environmental issues and smog, in particular. 
Justice Shahid Karim from LHC heard the petitions and ordered the city traffic police to charge a minimum of Rs. 2,000 fine on everyone who violates the one-way traffic rule. Previously, the police were charging Rs. 200 fine from one-way violators. So, the fine will be 10 times more than before.
The court hopes that the heavy fine will discourage motorists from driving in the opposite direction on one-way roads and cause accidents.
Other Recommendations by LHC
Earlier, the Punjab government decided to ban Euro-2 fuel in Lahore to ensure the supply of only high-quality fuel in the city. Now, during the court hearing on smog, the government has imposed a hefty fine on one-way traffic rule violators. 
Moreover, the Lahore High Court received a report from the Judicial Water Environment Commission recommending measures to ensure traffic flow and end smog in Lahore. The report recommended the following.
Ban unnecessary and temporary parking
Fines on illegal parking
Daily anti-encroachment operations in the city.
Strict action against creating barriers on footpaths
Public awareness on the usage of pedestrians and overhead bridges
Strict actions against underage drivers
Strict check on driving license
The smog crisis is taking Lahore in its tight grip with each coming day. Sahiwal, Faisalabad, and Raiwind are the other cities most affected by air pollution. But Lahore has even become the most polluted city in the world.
The Punjab government believes that traffic is the primary source of air pollution. And the government is working on flyovers and underpasses to counter that problem. The new reforms will also help in this mission of ending smog and its casualties in Lahore.
As citizens, we also have a role to play to minimize air pollution. We could use good quality fuel in our vehicles, follow the traffic rules, wear masks and glasses, and avoid unnecessary visits in smog, to name a few. Stay safe, people!