These are the New Dates of Pakistan Auto Show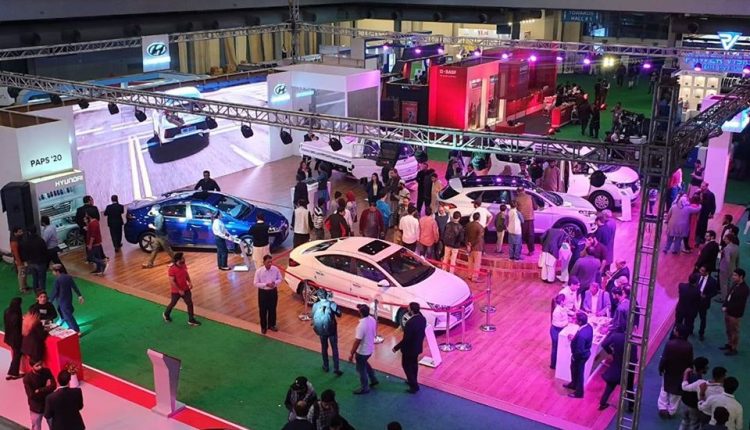 The dates of the Pakistan Association of Automotive Parts & Accessories Manufacturers (PAAPAM) Auto show, also knows as Pakistan auto show have been revised once again. According to its official website, the show will now be held from 21 till 23 January 2022 at Karachi Expo Centre. 
Furthermore, the interesting parties can get information on bookings and registration from the PAAPAM website.
The statement on the website further says that the auto show is expected to attract over 100,000 visitors this year. " You can expect Government High Officials, Local and International Buyers and manufacturers, Machinery Manufacturers, Raw Material Providers, Service Providers, and many more representatives of related industries to be present at the event," the statement read.
Previous Dates of Auto Show
Initially, the show was going to be held in July 2021; however, the organisation had to delay it due to the COVID-19 pandemic. After that, the show was supposed to be held in November 2021, but it got delayed again. And now, finally, the show is going to be in January 2022. We hope that it will not face any issue this time as car enthusiasts and companies have been waiting for it with excitement.
Last Pakistan Auto Show:
The last auto show was held before COVID-19 hit the country. The 3-day mega event was organised from 21st to 23 February 2020 at International Expo Centre Lahore. 
Who Stole the Show?
Undoubtedly, Hyundai Nishat Motors and Sazgar – BAIC stole the show and remained in the limelight throughout the auto show. Apart from both, the Japanese auto giants, including Honda Atlas Cars Pakistan Limited (HACPL) and Pak Suzuki Motor Company (PSMC), participated in PAPS 2020. Also, different auto parts manufacturers such as Servis tyres, Panther tyres, international enterprises and local companies, service providers, etc., were part of the event. On that occasion, PAAPAM represented more than 3000 small, medium and large companies at the exhibition and helped them portray their technology.