This Chinese Mini EV Is Crushing Tesla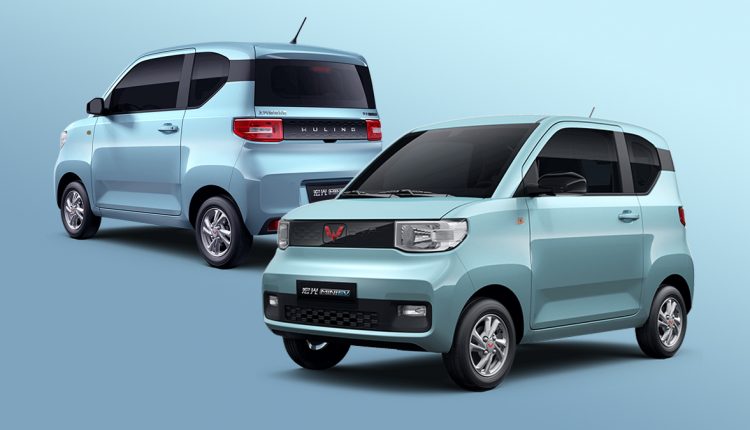 Remember the Chinese electric car that Javed Afridi teased under 1 million rupees? That mini EV is giving Tesla's fancy electric vehicles a run for their money. The car made record sales in August and September and officially became the number one EV in China.
Wuling Hong Guang Mini EV sold 35,619 units in September 2021 and 41,188 units in August 2021. On the other hand, Tesla Model Y and Tesla Model 3 sold 33,033 and 19,120 units, respectively.
What's in the Wuling Hong Guang Mini EV?
China's Liuzhou Wuling Motors built this car as a joint venture with General Motors and SAIC Motors and introduced it in the market in July 2020. Since then, this tiny four-seater electric hatchback has sold more than 400,000 units in the Chinese market.
This Chinese electric car has beaten Tesla's Model 3 as the best-selling EV in the world for all through 2021. The biggest reason behind this big fat success is the car's price tag. In China, this Mini EV starts from $4,162 (PKR 6.3 lac) and goes up to $5,607 (PKR 8.5 lac).
Being affordable doesn't mean you get a stripped out car. For less than 1 million rupees, the Wuling Mini EV is loaded with features such as:
Battery: 13 kWh
Electric Motor: 20 kW
Range: 170 km
Maximum Power: 17 hp
Maximum Torque: 85 Nm
Maximum Speed: 100 km/h
Anti-Lock Brakes System (ABS)
Tyre Pressure Monitoring System (TPMS)
Rear Parking Sensors
Power Windows
Air Conditioning
A Stereo System
Interior of Wuling Mini EV
Interior of Wuling Mini EV
Interior of Wuling Mini EV
Chinese Electric Car – Wuling Mini EV
Chinese Electric Car – Wuling Mini EV
Chinese Electric Car – Wuling Mini EV
The three parent companies behind this electric car are working together to upgrade the mini EV with a bigger battery(26 kWh) and a more powerful electric motor (30 kW). The upgraded model will go up to 300 kilometers on a single charge.
Javed Afridi teased the launch of Wuling Mini EV in Pakistan in April 2021. No word after that. It's nice to hear that this affordable electric car has become a massive success in the Chinese market. But it'll be nicer to have it here in Pakistan.