This Is What the Ford Fusion Could Have Become
Ford revealed the new Mondeo at its China Design Center in Shanghai today, calling the sedan's look "a bold new design language for China."
The new model will go on sale in China this year.
If things were different and Ford hadn't chosen to concentrate on SUVs and trucks in the U.S., this could have been the next Fusion for us.
Ford killed off the Fusion mid-size sedan along with all of its other passenger cars in the U.S., but the four-door lives on in other markets. Now Ford has unveiled the new Mondeo for the China market, and it gives us an idea of what the next Fusion could have been in an alternate universe.
The Mondeo follows Ford's design language, which is also seen on the Evos and other China-market products, with a somewhat angular front end. The proportions are conventional mid-size-sedan fare, and the rear end takes cues from the Mustang Mach-E electric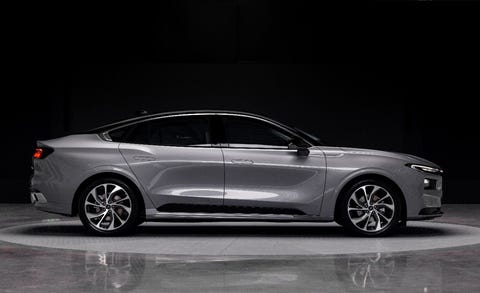 FORD