United Motors Increased the Prices of Bravo & Alpha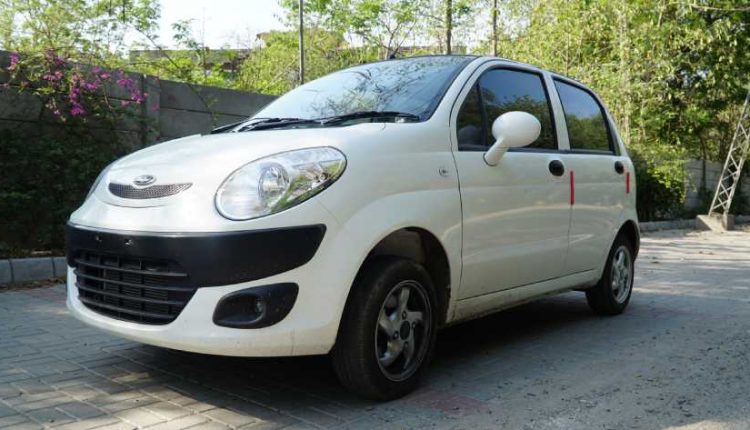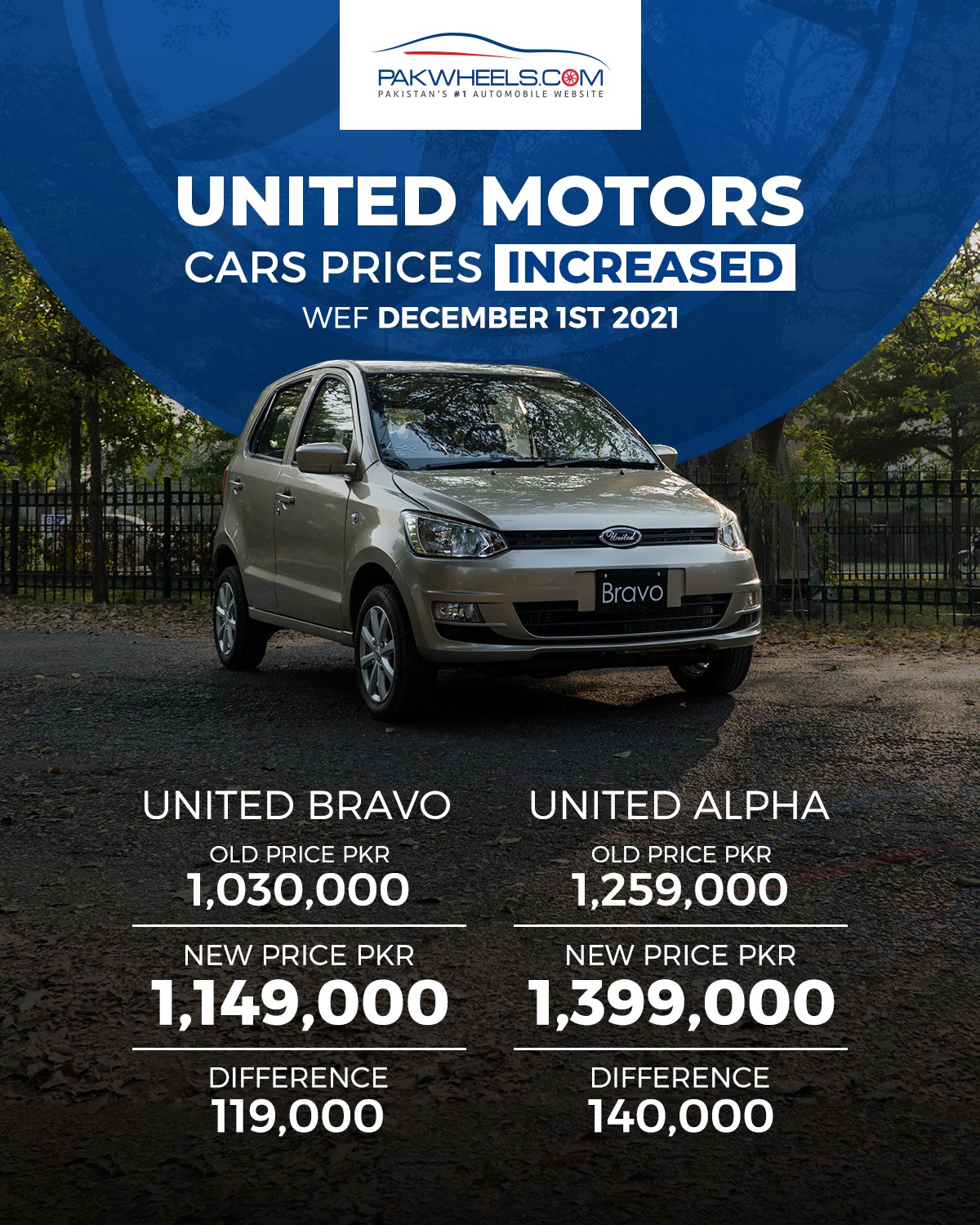 Taking its turn in the series of car price hikes in Pakistan, United Motors has increased its cars' prices. The company issued the notification on Friday, the 12th of November, addressing the price revision. Here are the new prices of United Bravo and United Alpha.
New Price of United Bravo
United Motors has increased the price of its 800cc hatchback by Rs. 119,000. United Bravo will now cost Rs. 1,149,000 against its old price of Rs. 1,030,000.
New Price of United Alpha
Higher inflation for a bigger engine. United Motors has added Rs. 140,000 in the price of Alpha, making the 1000cc car's price Rs. 1,399,000. The old price of United Alpha was Rs. 1,259,000.
The new car prices will be in effect from the 1st of December.
Note from the Company
United Motors added a few notes in the official notification.
The new prices are ex-factory and applied on all new orders received from 01-12-2021 and onwards.
Dealer stock as on 01-12-2021 shall be invoiced at the new prices mentioned above.
Freight shall be added in the above mentioned prices according to destination.
Advanced income tax shall also be added in the above mentioned prices.
Like all other companies, United Motors, too, has cited depreciation of Pak rupee against dollar, increasing cost of freight and prices of raw material as the reasons for this price increase. Well, what can we say when everyone is being a gangsta. Even the prices of the cheapest locally assembled cars of Pakistan have gone up.
How are you feeling about the ongoing car price hike? What would you say to United Motors for following the traits of other car companies? Share your thoughts about the new United car prices in the comments.
Everyone's now waiting for Proton, Changan, and MG to shoot their shots and increase their car prices. We'll update you as soon as we hear the news. Stay tuned to find out.